The Best Dairy Free Hot Cocoa
This post was originally published a few years ago on a different blog of mine but because I mention my favorite dairy free hot cocoa on a regular basis on I knew it needed a place on every blog I own. #slightlyaddicted
I don't drink coffee and about a year ago I found one kind of tea that I enjoy. But I am often cold and live in a land of almost perpetual winter so a girl has got to have some kind of hot beverage to warm herself with.
Enter homemade hot chocolate.
I originally found a Starbucks copycat recipe years ago and used to make it here and there but in the last two years I've modified it quite a bit and now make it every day.
It may be a bit of an addiction.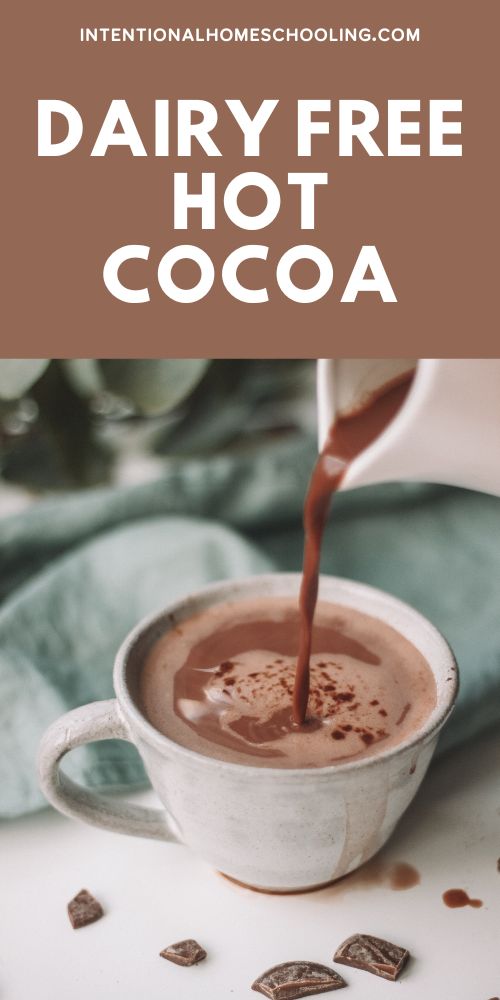 The original recipe and how I made it for years was with regular milk but once I realized that dairy was severely affecting my system and going off of it completely I knew I needed to figure out a way to continue having it.
Another change I made over the years was switching out the sugar in the original recipe for honey. If I was going to be drinking this every day (and I was) I wanted it to be at least a little healthier.
A lot of the specific flavor the the hot chocolate is going to depend on the type of cocoa and cashew milk you use. For cashew milk, I've tried a couple and the best one for this recipe is Silk's Creamy Cashew in Vanilla (or Unsweetened Original). It's also a really great price for diary free milk!
THE BEST DAIRY FREE HOT COCOA
INGREDIENTS
2 tablespoons water
2 teaspoons – 1 tablespoon honey or sugar (depending on your preference)
1 tablespoon cocoa
1 cup cashew milk
1 teaspoon vanilla
Place water and honey in a microwave safe mug and microwave for 30 seconds.
Add cocoa and stir, then add milk and microwave for 1 minute and 40 seconds.
Stir in vanilla.
Enjoy!