For those of you that have kids in the preschool and/or kindergarten stage (or are going to soon), I have an amazing deal for you today!
Back in the winter we (over at Intentional Bundles) launched our first ever Early Learning Mini Bundle. It included over $175 products and was sold for just $15.
Of course, we can't have that kind of deal on forever so it was only around for a week, so a lot of people missed out.
But, here's the good news: for the next two days it's back!
That's right, until Wednesday at 9pm PST you can grab over $175 in products for just $15 right here.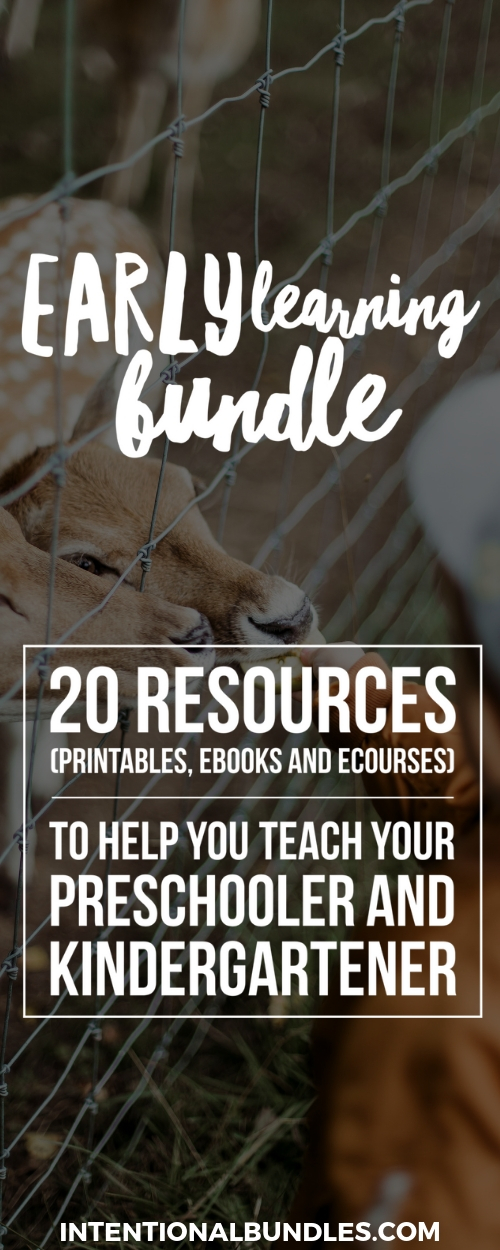 Make sure you don't miss it again. Check out the bundle.