INTENTIONAL HOMESCHOOLING MEMBERSHIP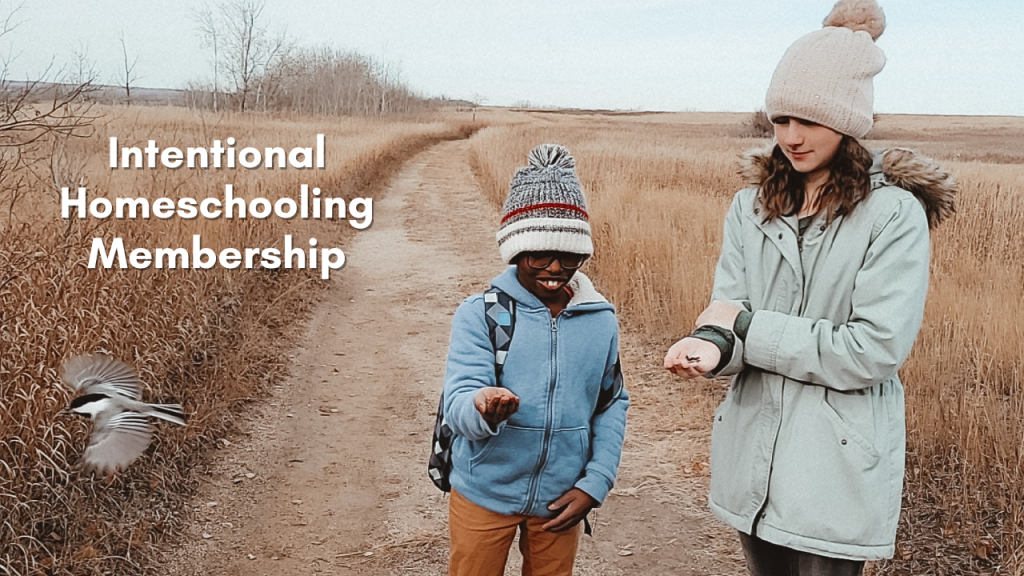 If you:

* want to give your kids the best education but don't have a large budget to do so
* could use some homeschool encouragement each month
* want one place to access lots of resources

The Intentional Homeschooling Membership is for you!

When you sign up you will receive: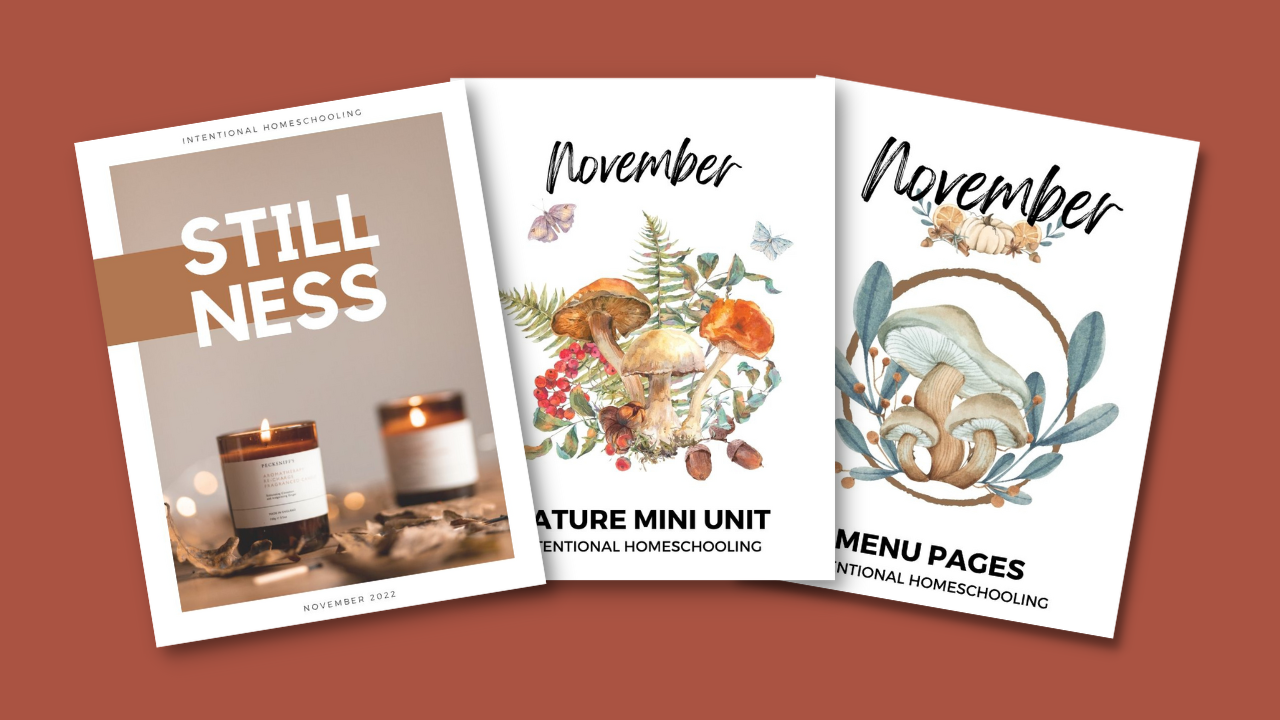 * FREE digital products each month (plus access to the ones from previous months)
* a $25 shop gift card
* the opportunity to be matched with a pen pal
* quarterly book clubs for moms
* access to exclusive giveaways, behind the scenes, videos and more!
Here's what's waiting for you:
* more than 15 member-exclusive videos
* monthly Menu Pages
* Nature Mini Units
* a Weekly Homeschool Tracker
* Kids Gratitude Journal
* The Hobbit Novel Unit Study
* optional pen pal sign up
* a community forum
* quarterly book clubs for moms
* and much more!