The Intentional Reading Book List
We love reading books in our home, here I've listed some of my favorites. I've grouped them by age group as best I can but take the ages as guidelines.
If you have kids who are in elementary but you haven't read some of the picture books for toddlers and preschoolers I would still recommend checking them out. On the flip side, if you are reading books aloud to your kids or listening to them on audio I find you can usually read or listen to books that are a little more advanced. Also on that note, if you have been reading to your kids for a long time and built up their stamina they will be able to listen to more complex books.
If you enjoy books you may like to read some of our tips on how we saved over $23,000 from our library in one year and some of my top audiobook tips.
Make sure you stay signed up for the newsletter to receive extension activities for a book each month as well as any good book deals I come across.
Also, if you homeschool, make sure you are signed up for my weekly homeschool email where I share great homeschool resources each week.
Now, on to the books! You can jump to the different age groups here:
+++ Picture Books for Babies, Toddlers & Preschoolers
+++ Picture Books for Elementary
+++ Chapter Books for Elementary
+++ Books for High School & Beyond
Picture Books for Babies, Toddlers & Preschoolers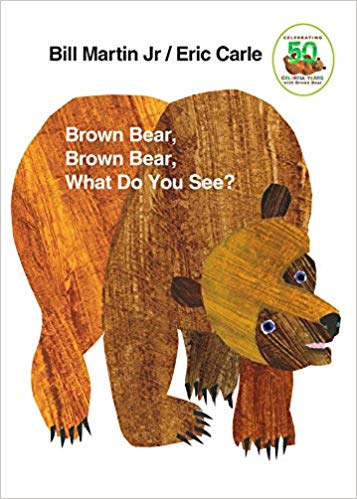 A big happy frog, a plump purple cat, a handsome blue horse, and a soft yellow duck–all parade across the pages of this delightful book. Children will immediately respond to Eric Carle's flat, boldly colored collages. Combined with Bill Martin's singsong text, they create unforgettable images of these endearing animals.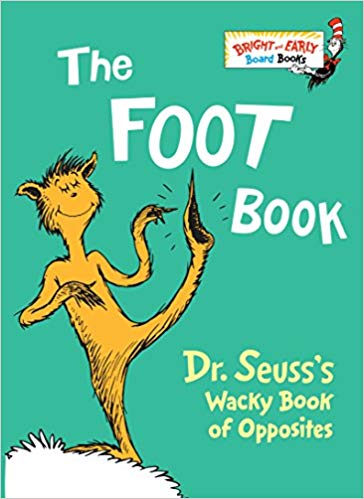 A toe-tapper babies will love–the classic Seussian book about opposites: "Wet foot, dry foot. Low foot, high foot…"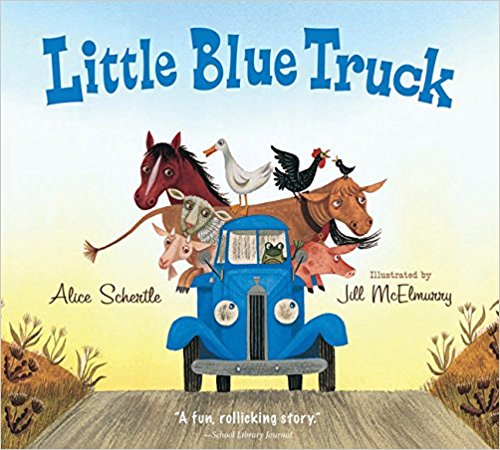 Beep! Beep! Beep! Meet Blue. A muddy country road is no match for this little pick up–that is, until he gets stuck while pushing a dump truck out of the muck. Luckily, Blue has made a pack of farm animal friends along his route. And they're willing to do whatever it takes to get their pal back on the road.
With a text full of truck sounds and animal noises to read aloud, here is a rollicking homage to the power of friendship and the rewards of helping others.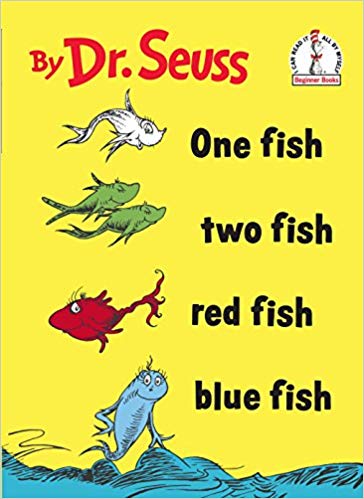 "From there to here, from here to there, funny things are everywhere" . . . So begins this classic Beginner Book by Dr. Seuss. Beginning with just five fish and continuing into flights of fancy, One Fish Two Fish Red Fish Blue Fish celebrates how much fun imagination can be. From the can-opening Zans to the boxing Gox to the winking Yink who drinks pink ink, the silly rhymes and colorful cast of characters create an entertaining approach to reading that will have every child giggling from morning to night: "Today is gone. Today was fun. Tomorrow is another one."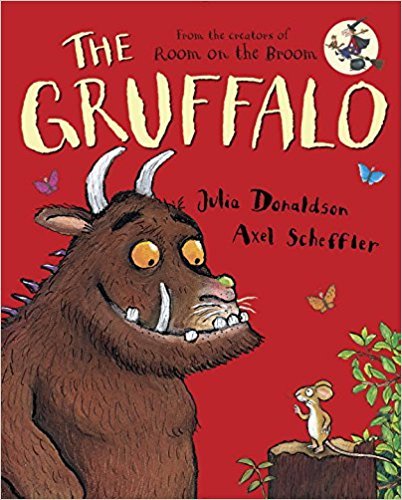 A mouse is taking a stroll through the deep, dark wood when along comes a hungry fox, then an owl, and then a snake. The mouse is good enough to eat but smart enough to know this, so he invents . . . the gruffalo! As Mouse explains, the gruffalo is a creature with terrible claws, and terrible tusks in its terrible jaws, and knobbly knees and turned-out toes, and a poisonous wart at the end of its nose. But Mouse has no worry to show. After all, there's no such thing as a gruffalo . . .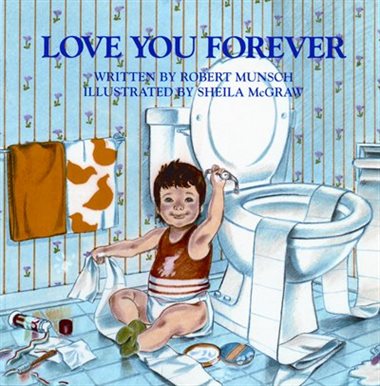 A young woman holds her newborn son
And looks at him lovingly.
Softly she sings to him:
"I'll love you forever
I'll like you for always
As long as I'm living
My baby you'll be."
So begins the story that has touched the hearts of millions worldwide.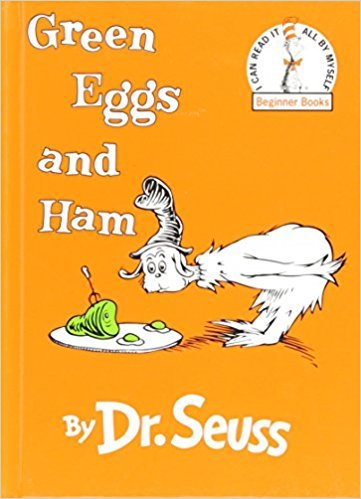 "Do you like green eggs and ham?" asks Sam-I-am in this Beginner Book by Dr. Seuss. In a house or with a mouse? In a boat or with a goat? On a train or in a tree? Sam keeps asking persistently. With unmistakable characters and signature rhymes, Dr. Seuss's beloved favorite has cemented its place as a children's classic. In this most famous of cumulative tales, the list of places to enjoy green eggs and ham, and friends to enjoy them with, gets longer and longer. Follow Sam-I-am as he insists that this unusual treat is indeed a delectable snack to be savored everywhere and in every way.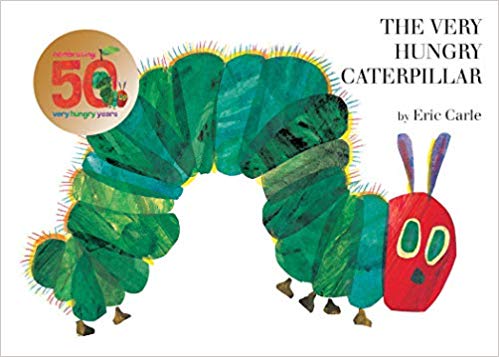 With its lovely, humorous illustrations and wonderful narrative about a hungry caterpillar growing up to be a beautiful butterfly, Eric Carle's story touches anyone who still has some growing to do. Along with reassuring repetition–"He was still hungry …"–the book includes some wonderful interactive moments: what youngster can resist sticking a finger through that hole in the page as his ravenous friend makes his way through various delicacies?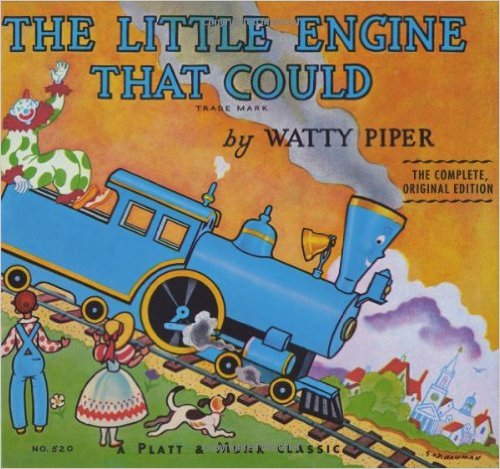 The story of a train filled with toys and gifts for little boys and girls that breaks down before reaching the children. After asking several passing trains for help over the hill, a little blue train agrees to help the stranded toys. Even though she is small, the blue train tries her best to bring the toys to the children on the other side of the hill.
Picture Books for Elementary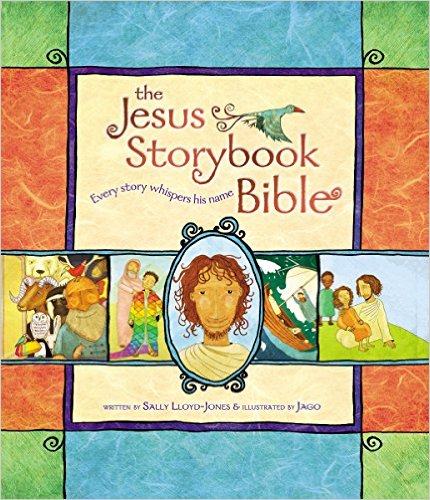 The Jesus Storybook Bible tells the Story beneath all the stories in the Bible. At the center of the Story is a baby, the child upon whom everything will depend. Every story whispers his name. From Noah to Moses to the great King David—every story points to him. He is like the missing piece in a puzzle—the piece that makes all the other pieces fit together. From the Old Testament through the New Testament, as the Story unfolds, children will pick up the clues and piece together the puzzle. A Bible like no other, The Jesus Storybook Bible invites children to join in the greatest of all adventures, to discover for themselves that Jesus is at the center of God's great story of salvation—and at the center of their Story too.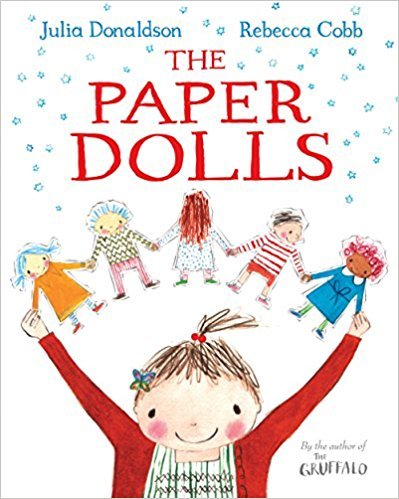 The breathtakingly beautiful story of one little girl and her five paper dolls. A string of paper dolls go on a fantastical adventure through the house and out into the garden. They soon escape the clutches of the toy dinosaur and the snapping jaws of the oven-glove crocodile, but then a very real pair of scissors threatens. The Paper Dolls is a stunning, rhythmical story of childhood, memory and the power of imagination.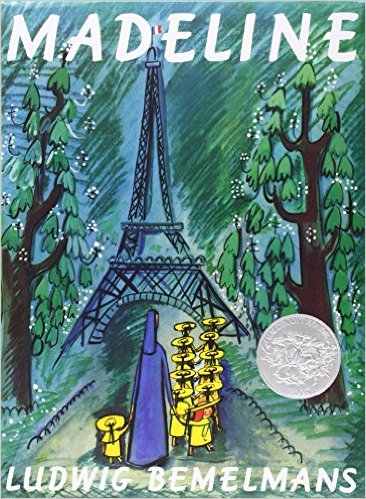 "In an old house in Paris
that was covered with vines
lived twelve little girls
in two straight lines
the smallest one was Madeline." 
Nothing frightens Madeline—not tigers, not even mice. With its endearing, courageous heroine, cheerful humor, and wonderful, whimsical drawings of Paris, the Madeline stories are true classics that continue to charm readers, even after 75 years!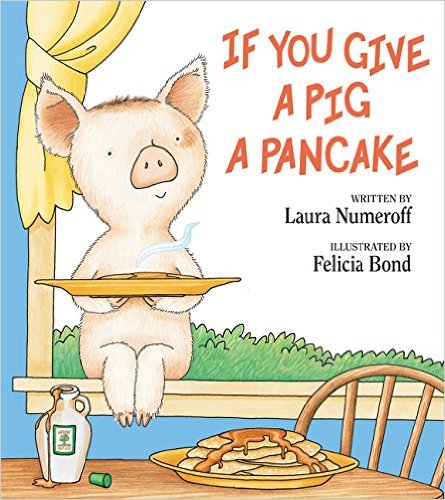 If you give a pig a pancake, she'll want some syrup to go with it. You'll give her some of your favorite maple syrup, and she'll probably get all sticky, so she'll want to take a bath. She'll ask you for some bubbles. When you give her the bubbles…
Readers will delight in the story of an accommodating little girl who tries to keep up with the whims of a busy little pig.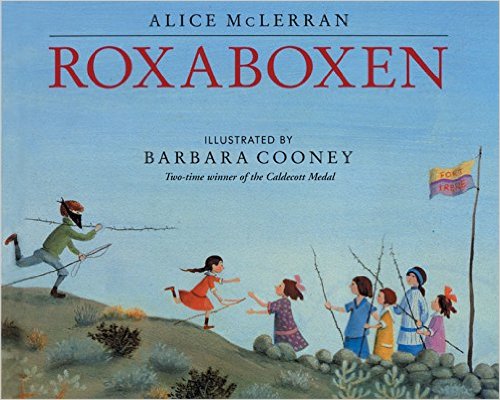 Roxaboxen
Marian called it Roxaboxen. (She always knew the name of everything.) There across the road, it looked like any rocky hill — nothing but sand and rocks, some old wooden boxes, cactus and greasewood and thorny ocotillo — but it was a special place: a sparkling world of jeweled homes, streets edged with the whitest stones, and two ice cream shops. Come with us there, where all you need to gallop fast and free is a long stick and a soaring imagination.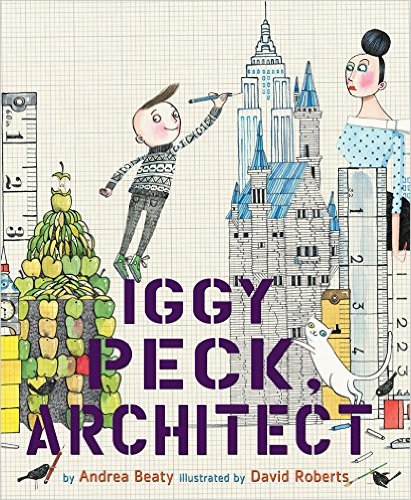 Some kids sculpt sand castles. Some make mud pies. Some construct great block towers. But none are better at building than Iggy Peck, who once erected a life-size replica of the Great Sphinx on his front lawn! It's too bad that few people appreciate Iggy's talent—certainly not his second-grade teacher, Miss Lila Greer. It looks as if Iggy will have to trade in his T square for a box of crayons . . . until a fateful field trip proves just how useful a mast builder can be.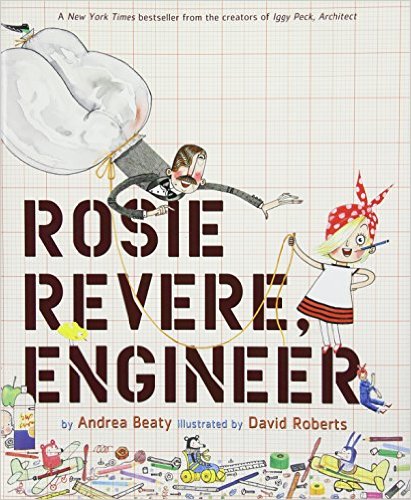 Rosie Revere dreamed of becoming a great engineer. Where some people see rubbish, Rosie sees inspiration. Alone in her room at night, shy Rosie constructs great inventions from odds and ends. Hot dog dispensers, helium pants, python-repelling cheese hats: Rosie's gizmos would astound—if she ever let anyone see them.
Afraid of failure, she hides them away under her bed. Until a fateful visit from her great-great-aunt Rose (AKA Rosie the Riveter!), who shows her that the first flop isn't something to fear—it's something to celebrate. And you can only truly fail, if you quit.
Ada Twist's head is full of questions. Like her classmates Iggy and Rosie—stars of their own New York Times bestselling picture books Iggy Peck, Architect and Rosie Revere, Engineer—Ada has always been endlessly curious. Even when her fact-finding missions and elaborate scientific experiments don't go as planned, Ada learns the value of thinking her way through problems and continuing to stay curious.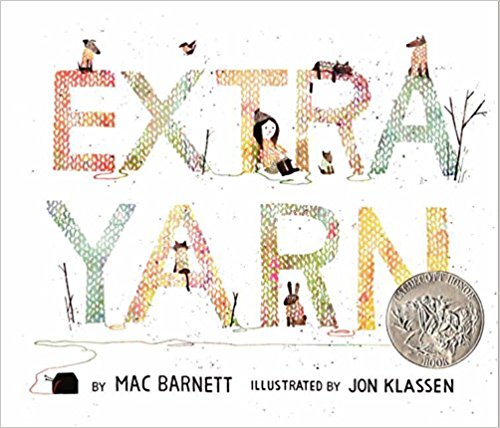 On a cold, dark day in a dull, grey town, little Annabelle discovers a box of brightly coloured yarn. She knits a cosy jumper to keep herself nice and toasty warm and finds, to her surprise, that she still has yarn left over. So she decides to knit her dog a jumper too but – hang on a second – she STILL has extra yarn.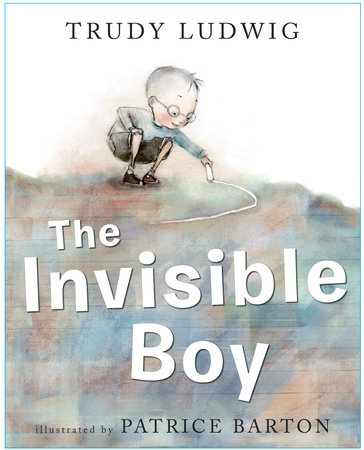 Meet Brian, the invisible boy. Nobody ever seems to notice him or think to include him in their group, game, or birthday party . . . until, that is, a new kid comes to class.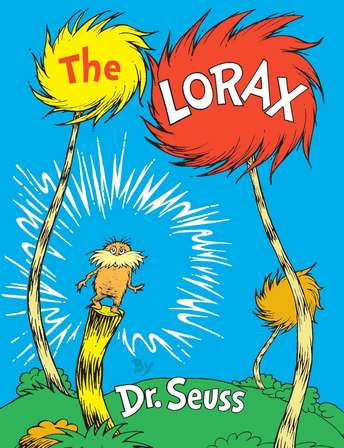 "Unless someone like you…cares a whole awful lot…nothing is going to get better…It's not." 
Long before saving the earth became a global concern, Dr. Seuss, speaking through his character the Lorax, warned against mindless progress and the danger it posed to the earth's natural beauty.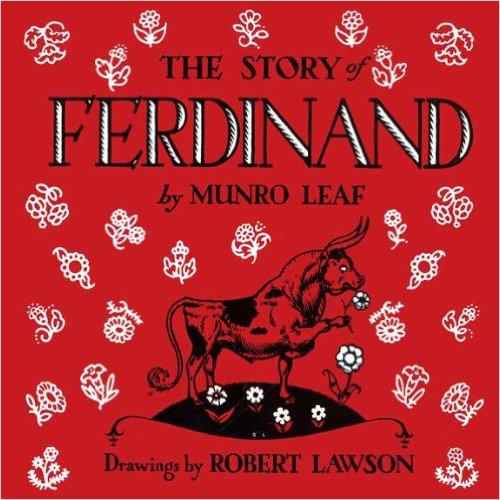 Ferdinand is the world's most peaceful–and–beloved little bull. While all of the other bulls snort, leap, and butt their heads, Ferdinand is content to just sit and smell the flowers under his favorite cork tree.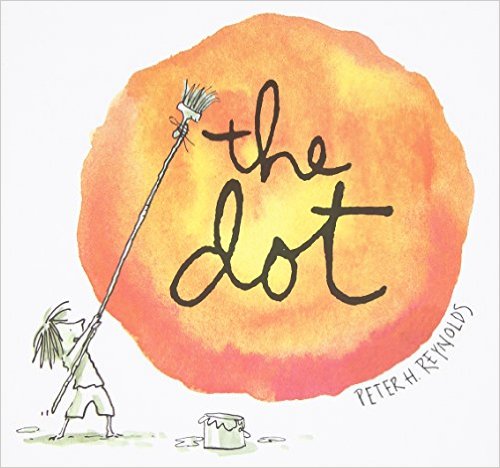 Her teacher smiled. "Just make a mark and see where it takes you."
Art class is over, but Vashti is sitting glued to her chair in front of a blank piece of paper. The words of her teacher are a gentle invitation to express herself. But Vashti can't draw – she's no artist. To prove her point, Vashti jabs at a blank sheet of paper to make an unremarkable and angry mark. "There!" she says.
That one little dot marks the beginning of Vashti's journey of surprise and self-discovery.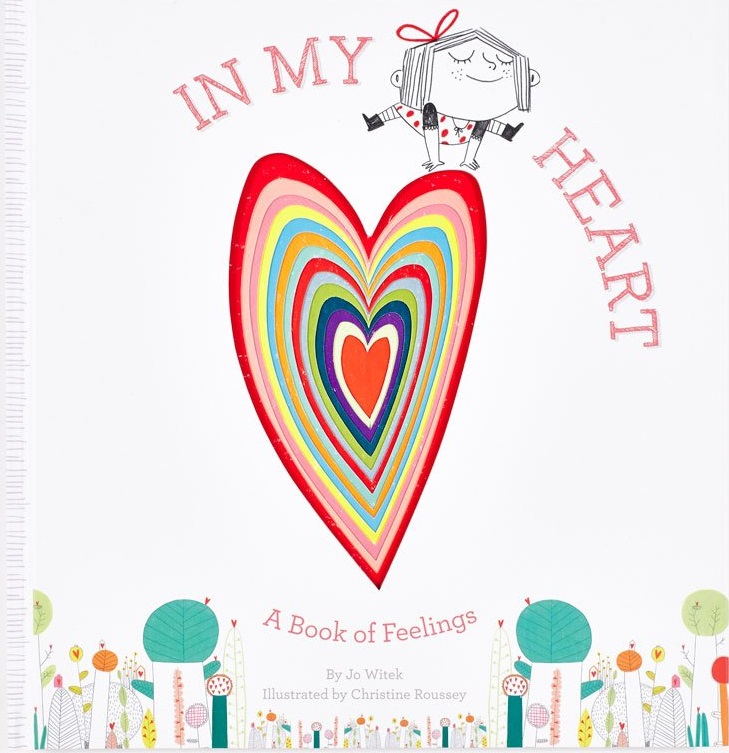 Sometimes my heart feels like a big yellow star, shiny and bright.
I smile from ear to ear and twirl around so fast,
I feel as if I could take off into the sky.
This is when my heart is happy.
Happiness, sadness, bravery, anger, shyness . . . our hearts can feel so many feelings! Some make us feel as light as a balloon, others as heavy as an elephant. In My Heart explores a full range of emotions, describing how they feel physically, inside. With language that is lyrical but also direct, toddlers will be empowered by this new vocabulary and able to practice articulating and identifying their own emotions.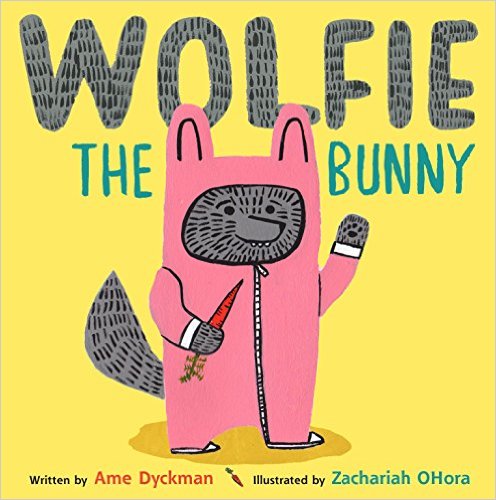 The Bunny family has adopted a wolf son, and daughter Dot is the only one who realizes Wolfie can–and might–eat them all up! Dot tries to get through to her parents, but they are too smitten to listen. A new brother takes getting used to, and when (in a twist of fate) it's Wolfie who's threatened, can Dot save the day?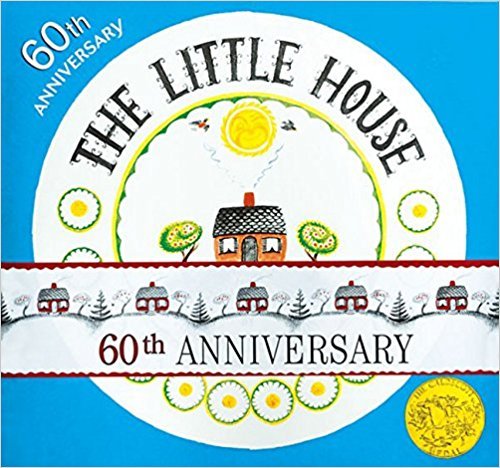 The little house first stood in the country, but gradually the city moved closer and closer.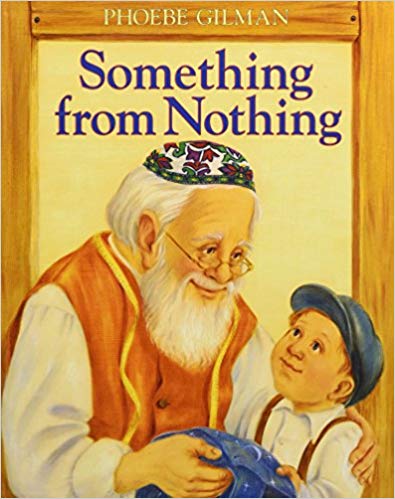 A modern adaptation of this favorite Jewish folktale describes how the blanket grandfather had made for young Joseph is transformed over the years into a jacket, a button, and, ultimately, a story.
Chapter Books for Elementary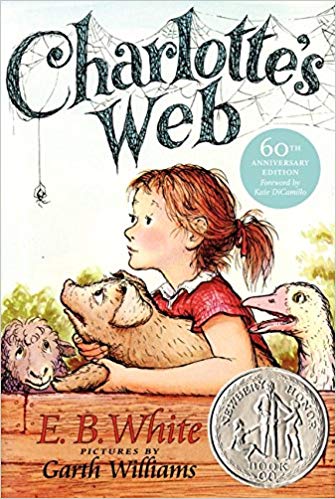 Some Pig. Humble. Radiant. These are the words in Charlotte's Web, high up in Zuckerman's barn. Charlotte's spiderweb tells of her feelings for a little pig named Wilbur, who simply wants a friend. They also express the love of a girl named Fern, who saved Wilbur's life when he was born the runt of his litter.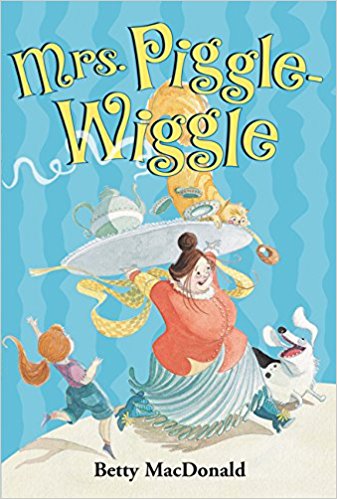 Meet Mrs. Piggle-Wiggle! She lives in an upside-down house with a kitchen that is always full of freshly baked cookies. She was even married to a pirate once! Best of all, she knows everything there is to know about children.
When Mary turns into an Answer-Backer or Dick becomes Selfish or Allen decides to be a Slow-Eater-Tiny-Bite-Taker, Mrs. Piggle-Wiggle has the perfect cure. And her solutions always work, with plenty of laughs along the way.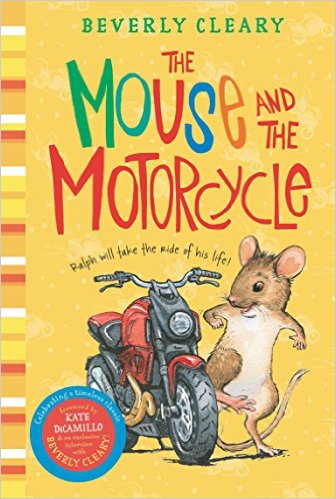 In this imaginative adventure from Newbery Medal–winning author Beverly Cleary, a young mouse named Ralph is thrown into a world of excitement when a boy and his shiny toy motorcycle check in to the Mountain View Inn.
When the ever-curious Ralph spots Keith's red toy motorcycle, he vows to ride it. So when Keith leaves the bike unattended in his room one day, Ralph makes his move. But with all this freedom (and speed!) come a lot of obstacles. Whether dodging a rowdy terrier or keeping his nosy cousins away from his new wheels, Ralph has a lot going on! And with a pal like Keith always looking out for him, there's nothing this little mouse can't handle.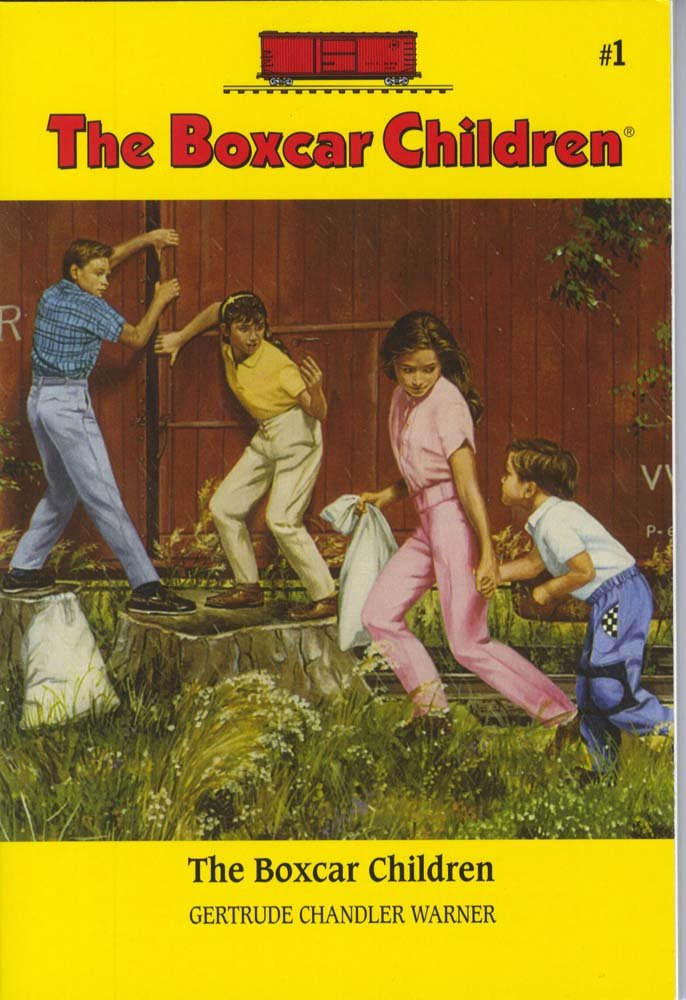 The Aldens begin their adventure by making a home in a boxcar. Their goal is to stay together, and in the process they find a grandfather.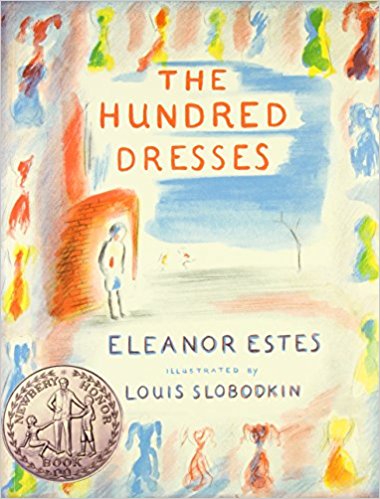 At the heart of the story is Wanda Petronski, a Polish girl in a Connecticut school who is ridiculed by her classmates for wearing the same faded blue dress every day. Wanda claims she has one hundred dresses at home, but everyone knows she doesn't and bullies her mercilessly. The class feels terrible when Wanda is pulled out of the school, but by that time it's too late for apologies. Maddie, one of Wanda's classmates, ultimately decides that she is "never going to stand by and say nothing again."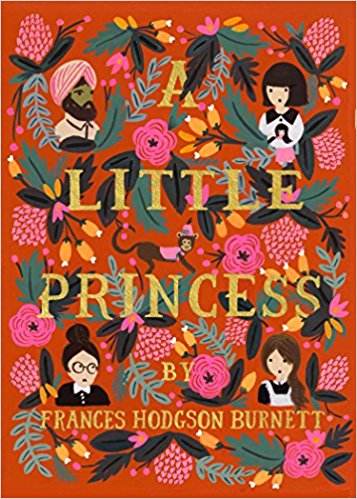 Alone in a new country, wealthy Sara Crewe tries to settle in and make friends at boarding school. But when she learns that she'll never see her beloved father gain, her life is turned upside down. Transformed from princess to pauper, she must swap dancing lessons and luxury for hard work and a room in the attic. Will she find that kindness and genorosity are all the riches she truly needs?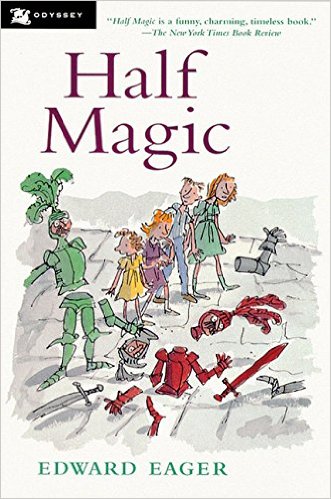 It all begins with a strange coin on a sun-warmed sidewalk. Jane finds the coin, and because she and her siblings are having the worst, most dreadfully boring summer ever, she idly wishes something exciting would happen.
And something does: Her wish is granted. Or not quite. Only half of her wish comes true.
It turns out the coin grants wishes—but only by half, so that you must wish for twice as much as you want.
Wishing for two times some things is a cinch, but other doubled wishes only cause twice as much trouble. What is half of twice a talking cat? Or to be half-again twice not-here? And how do you double your most heartfelt wish, the one you care about so much it has to be perfect?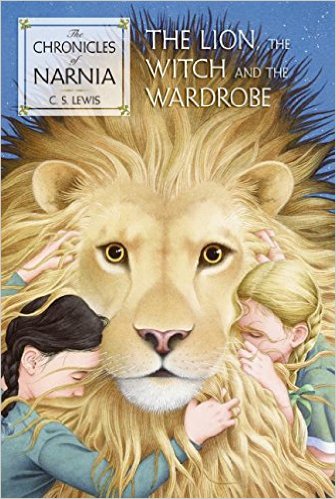 Four adventurous siblings—Peter, Susan, Edmund, and Lucy Pevensie—step through a wardrobe door and into the land of Narnia, a land frozen in eternal winter and enslaved by the power of the White Witch. But when almost all hope is lost, the return of the Great Lion, Aslan, signals a great change . . . and a great sacrifice.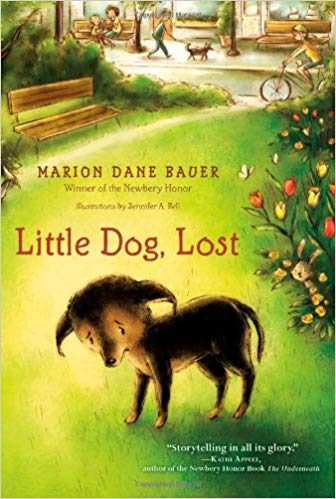 Mark is a boy who needs a dog. But he can't get his mom on board with his plan.
Buddy is a dog who needs a boy. Buddy has an owner already, but not one who understands what a dog really needs.
Mr. LaRue is a neighbor who needs a community. He's alone all the time in his huge old house—and everyone needs more than that.
Over the course of a summer thunderstorm and one chaotic town council meeting, these three characters cross paths and come together in a timeless tale ripe with emotions. They'll realize they all need the same things: love, understanding, and a sense of belonging—plus a place to play a game of fetch!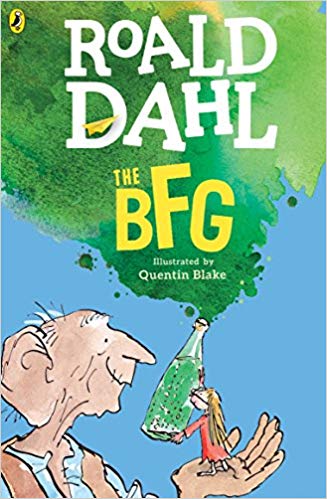 The BFG is no ordinary bone-crunching giant. He is far too nice and jumbly. It's lucky for Sophie that he is. Had she been carried off in the middle of the night by the Bloodbottler, or any of the other giants—rather than the BFG—she would have soon become breakfast. When Sophie hears that the giants are flush-bunking off to England to swollomp a few nice little chiddlers, she decides she must stop them once and for all. And the BFG is going to help her!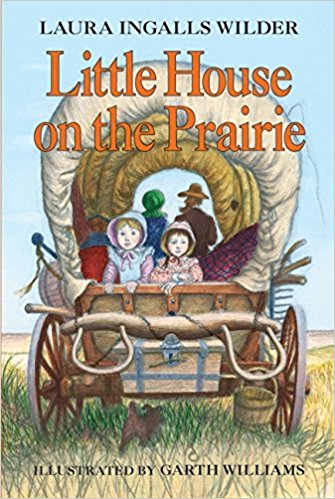 Laura Ingalls and her family are heading to Kansas! Leaving behind their home in the Big Woods of Wisconsin, they travel by covered wagon until they find the perfect spot to build a little house on the prairie. Laura and her sister Mary love exploring the rolling hills around their new home, but the family must soon get to work, farming and hunting and gathering food for themselves and for their livestock. Just when the Ingalls family starts to settle into their new home, they find themselves caught in the middle of a conflict. Will they have to move again?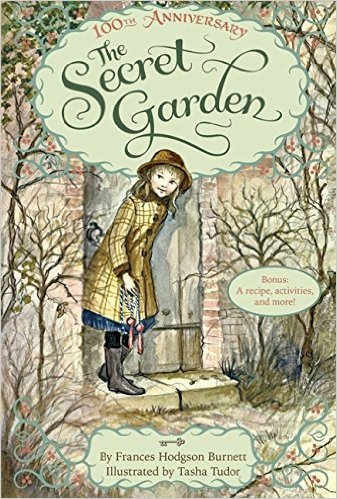 When orphaned Mary Lennox comes to live at her uncle's great house on the Yorkshire Moors, she finds it full of secrets. The mansion has nearly one hundred rooms, and her uncle keeps himself locked up. And at night, she hears the sound of crying down one of the long corridors.
The gardens surrounding the large property are Mary's only escape. Then, Mary discovers a secret garden, surrounded by walls and locked with a missing key. With the help of two unexpected companions, Mary discovers a way in—and becomes determined to bring the garden back to life.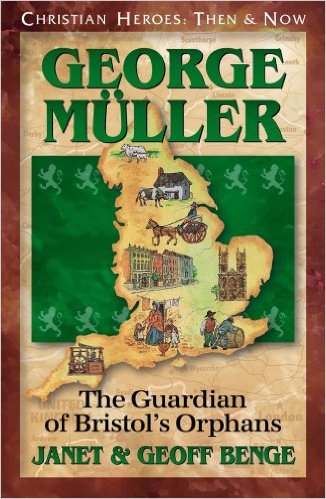 George Muller stared at the beggar girl. She was no older than five and was piggybacking her little brother. Her mother had died in the cholera epidemic sweeping England. Her father had never returned from the mines. Standing in the muddy street, this little girl gave a face to Bristol's countless orphans.
With scarcely enough food or money for his own family, George Muller opened his heart and home. Sustained by God's provision, the Muller house "Breakfast Club" of thirty orphans grew to five large houses that ultimately over ten thousand children would call home.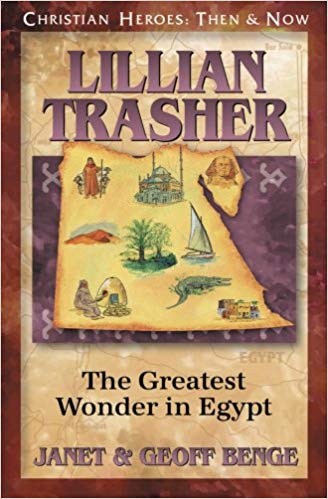 "Do you mean to say you have no food for tomorrow?" the Egyptian man sputtered. "Well, yes," Lillian replied. The man exclaimed, "How awful! Will you be able to sleep tonight?" One of the orphan girls laughed out loud and said, "Why, Mama never has any food for tomorrow, and she never loses sleep over it!"
"When Lillian Trasher founded Egypt's first orphanage, others thought that a lone American woman with no means of support would surely be killed or starve to death. But Lillian – certain of God's guidance – stood by her earlier promise to Him, 'If ever I can do anything for You, just let me know – and I'll do it.'
In the midst of poverty, war, and deadly epidemics, Lillian faced each day with a heart of trust, modeling the life she hoped her children would someday live in their own homes. During fifty tumultuous years, the Mother of the Nile cared for thousands of desperate children, with unwavering faith that God does indeed look after the orphans.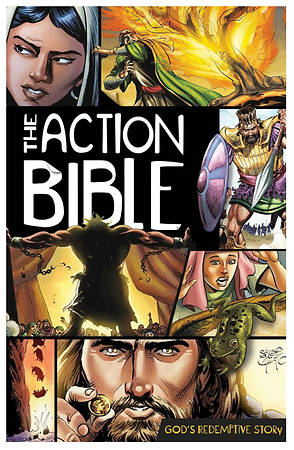 The Action Bible presents 215 fast-paced narratives in chronological order, making it easier to follow the Bible's historical flow—and reinforcing the build-up to its thrilling climax.
The stories in The Action Bible communicate clearly and forcefully to contemporary readers. This compelling blend of clear writing plus dramatic images offers an appeal that crosses all age boundaries.
Books for Middle Grade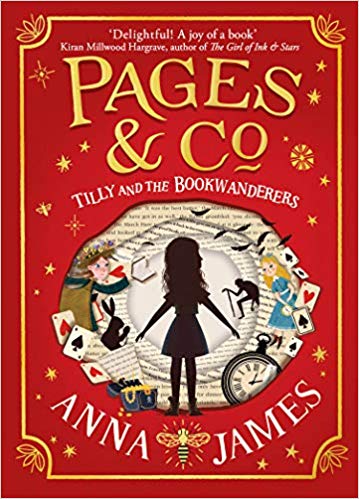 Since her mother's disappearance, eleven-year-old Tilly has found comfort in stories at Pages & Co., her grandparents' bookshop. But when her favorite characters, Anne of Green Gables and Alice from Wonderland, appear in the shop, Tilly's adventures become very real. Not only can she follow Anne and Alice into their thrilling worlds, she discovers she can bookwander into any story she chooses.
Tilly's new ability could even help her solve the mystery of what happened to her mother all those years ago. But danger may be lurking on the very next page . . .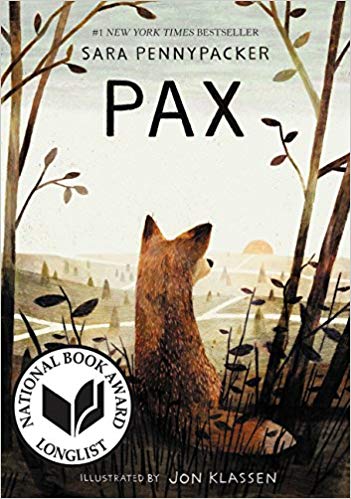 Pax and Peter have been inseparable ever since Peter rescued him as a kit. But one day, the unimaginable happens: Peter's dad enlists in the military and makes him return the fox to the wild.
At his grandfather's house, three hundred miles away from home, Peter knows he isn't where he should be—with Pax. He strikes out on his own despite the encroaching war, spurred by love, loyalty, and grief, to be reunited with his fox.
Meanwhile Pax, steadfastly waiting for his boy, embarks on adventures and discoveries of his own . . .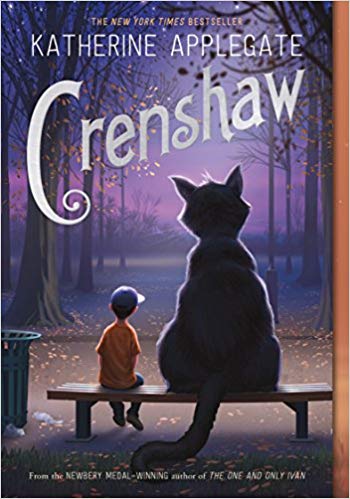 Jackson and his family have fallen on hard times. There's no more money for rent. And not much for food, either. His parents, his little sister, and their dog may have to live in their minivan. Again.
Crenshaw is a cat. He's large, he's outspoken, and he's imaginary. He has come back into Jackson's life to help him. But is an imaginary friend enough to save this family from losing everything?
Beloved author Katherine Applegate proves in unexpected ways that friends matter, whether real or imaginary.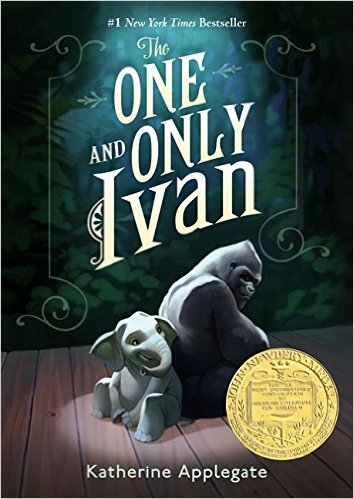 Inspired by the true story of a captive gorilla known as Ivan, this illustrated book is told from the point of view of Ivan himself.
Having spent twenty-seven years behind the glass walls of his enclosure in a shopping mall, Ivan has grown accustomed to humans watching him. He hardly ever thinks about his life in the jungle. Instead, Ivan occupies himself with television, his friends Stella and Bob, and painting. But when he meets Ruby, a baby elephant taken from the wild, he is forced to see their home, and his art, through new eyes.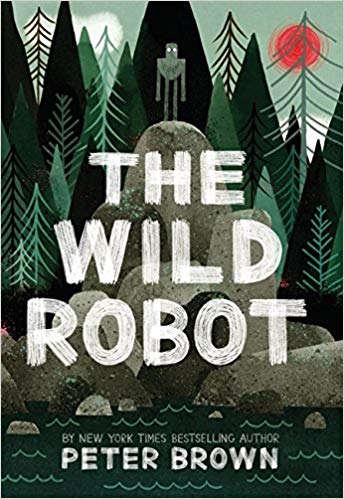 Can a robot survive in the wilderness?
When robot Roz opens her eyes for the first time, she discovers that she is all alone on a remote, wild island. She has no idea how she got there or what her purpose is–but she knows she needs to survive. After battling a violent storm and escaping a vicious bear attack, she realizes that her only hope for survival is to adapt to her surroundings and learn from the island's unwelcoming animal inhabitants.
As Roz slowly befriends the animals, the island starts to feel like home–until, one day, the robot's mysterious past comes back to haunt her.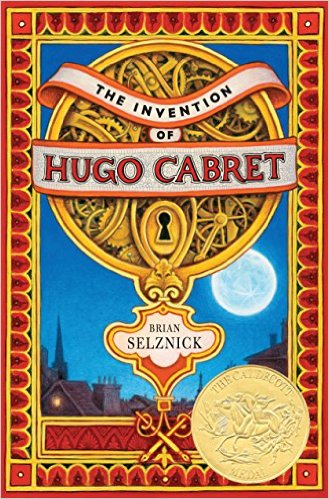 Orphan, clock keeper, and thief, Hugo lives in the walls of a busy Paris train station, where his survival depends on secrets and anonymity. But when his world suddenly interlocks with an eccentric, bookish girl and a bitter old man who runs a toy booth in the station, Hugo's undercover life, and his most precious secret, are put in jeopardy. A cryptic drawing, a treasured notebook, a stolen key, a mechanical man, and a hidden message from Hugo's dead father form the backbone of this intricate, tender, and spellbinding mystery.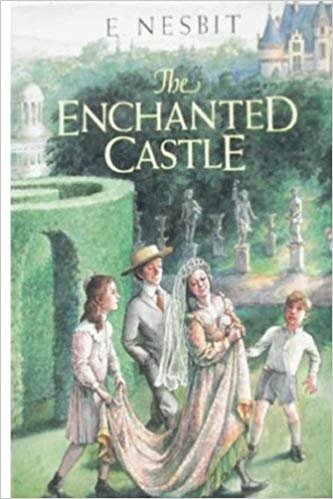 The Enchanted Castle is a children's fantasy novel by Edith Nesbit first published in 1907. The enchanted castle of the title is a country estate in the West Country seen through the eyes of three children, Gerald, James and Kathleen, who discover it while exploring during the school holidays. The lake, groves and marble statues, with white towers and turrets in the distance, make a fairy-tale setting, and then in the middle of the maze in the rose garden they find a sleeping fairy-tale princess. The "princess" tells them that the castle is full of magic, and they almost believe her. She shows them the treasures of the castle, including a magic ring she says is a ring of invisibility, but when it actually turns her invisible she panics and admits that she is the housekeeper's niece, Mabel, and was just play-acting. The children soon discover that the ring has other magical powers.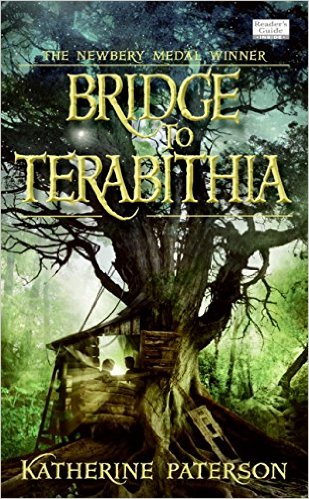 Jess Aarons has been practicing all summer so he can be the fastest runner in the fifth grade. And he almost is, until the new girl in school, Leslie Burke, outpaces him. The two become fast friends and spend most days in the woods behind Leslie's house, where they invent an enchanted land called Terabithia. One morning, Leslie goes to Terabithia without Jess and a tragedy occurs. It will take the love of his family and the strength that Leslie has given him for Jess to be able to deal with his grief.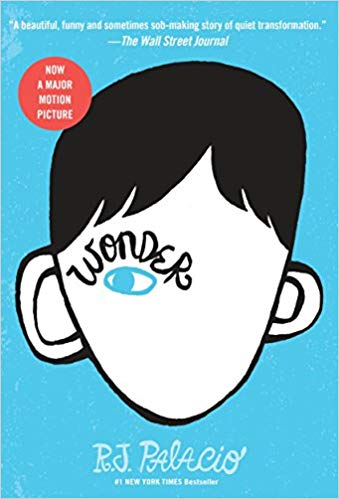 I won't describe what I look like. Whatever you're thinking, it's probably worse. 
August Pullman was born with a facial difference that, up until now, has prevented him from going to a mainstream school. Starting 5th grade at Beecher Prep, he wants nothing more than to be treated as an ordinary kid—but his new classmates can't get past Auggie's extraordinary face. Wonder begins from Auggie's point of view, but soon switches to include his classmates, his sister, her boyfriend, and others. These perspectives converge in a portrait of one community's struggle with empathy, compassion, and acceptance.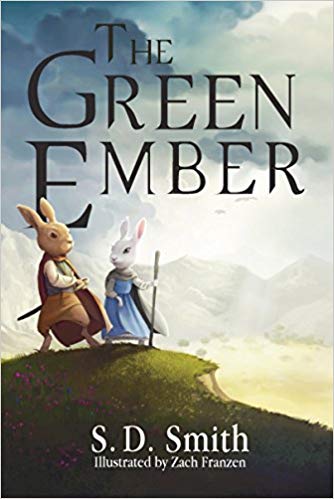 Heather and Picket are extraordinary rabbits with ordinary lives until calamitous events overtake them, spilling them into a cauldron of misadventures. They discover that their own story is bound up in the tumult threatening to overwhelm the wider world.
Kings fall and kingdoms totter. Tyrants ascend and terrors threaten. Betrayal beckons, and loyalty is a broken road with peril around every bend.
Where will Heather and Picket land? How will they make their stand?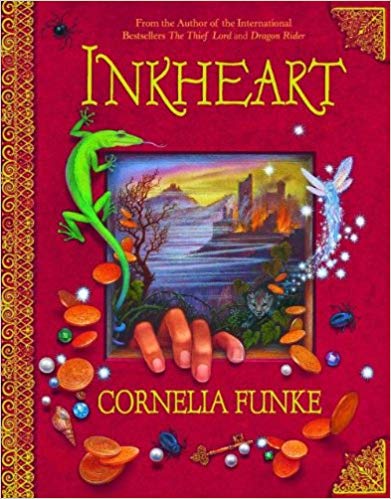 One cruel night, Meggie's father reads aloud from a book called INKHEART– and an evil ruler escapes the boundaries of fiction and lands in their living room. Suddenly, Meggie is smack in the middle of the kind of adventure she has only read about in books. Meggie must learn to harness the magic that has conjured this nightmare. For only she can change the course of the story that has changed her life forever.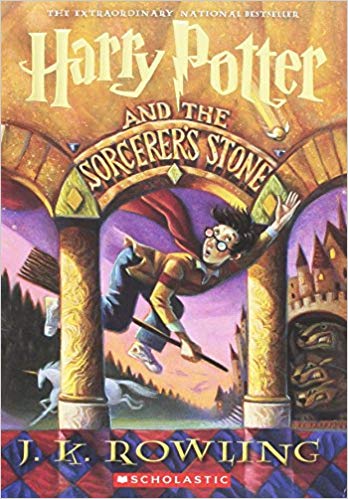 Harry Potter has no idea how famous he is. That's because he's being raised by his miserable aunt and uncle who are terrified Harry will learn that he's really a wizard, just as his parents were. But everything changes when Harry is summoned to attend an infamous school for wizards, and he begins to discover some clues about his illustrious birthright. From the surprising way he is greeted by a lovable giant, to the unique curriculum and colorful faculty at his unusual school, Harry finds himself drawn deep inside a mystical world he never knew existed and closer to his own noble destiny.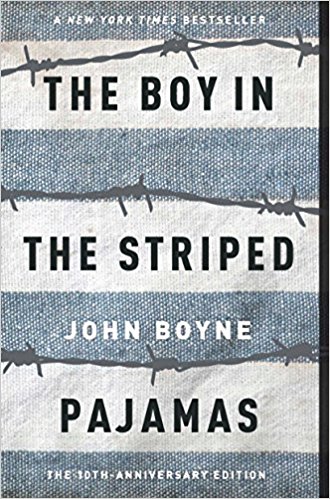 Berlin, 1942: When Bruno returns home from school one day, he discovers that his belongings are being packed in crates. His father has received a promotion and the family must move to a new house far, far away, where there is no one to play with and nothing to do. A tall fence stretches as far as the eye can see and cuts him off from the strange people in the distance.
But Bruno longs to be an explorer and decides that there must be more to this desolate new place than meets the eye. While exploring his new environment, he meets another boy whose life and circumstances are very different from his own, and their meeting results in a friendship that has devastating consequences.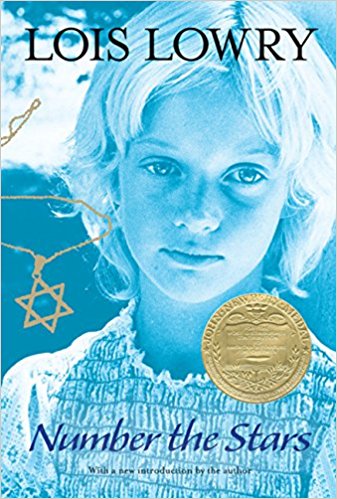 As the German troops begin their campaign to "relocate" all the Jews of Denmark, Annemarie Johansen's family takes in Annemarie's best friend, Ellen Rosen, and conceals her as part of the family.
Through the eyes of ten-year-old Annemarie, we watch as the Danish Resistance smuggles almost the entire Jewish population of Denmark, nearly seven thousand people, across the sea to Sweden. The heroism of an entire nation reminds us that there was pride and human decency in the world even during a time of terror and war.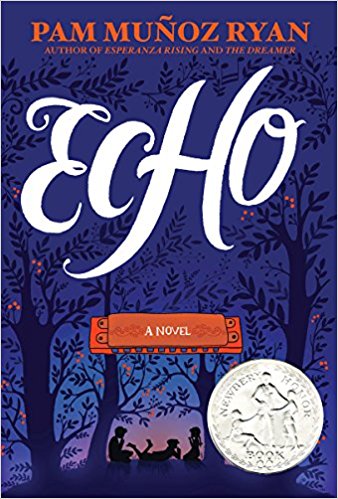 Lost and alone in a forbidden forest, Otto meets three mysterious sisters and suddenly finds himself entwined in a puzzling quest involving a prophecy, a promise, and a harmonica.
Decades later, Friedrich in Germany, Mike in Pennsylvania, and Ivy in California each, in turn, become interwoven when the very same harmonica lands in their lives. All the children face daunting challenges: rescuing a father, protecting a brother, holding a family together. And ultimately, pulled by the invisible thread of destiny, their suspenseful solo stories converge in an orchestral crescendo.
Richly imagined and masterfully crafted, Echo pushes the boundaries of genre, form, and storytelling innovation to create a wholly original novel that will resound in your heart long after the last note has been struck.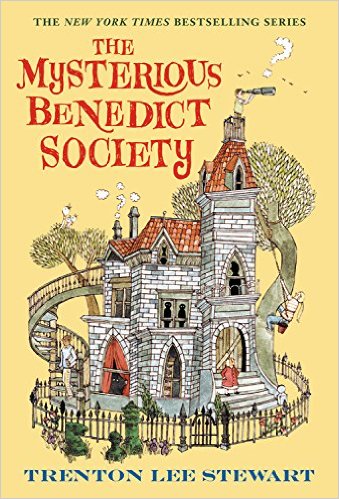 "Are you a gifted child looking for special opportunities?" Dozens of children respond to this peculiar ad in the newspaper and are then put through a series of mind-bending tests, which readers take along with them. Only four children–two boys and two girls–succeed. Their challenge: to go on a secret mission that only the most intelligent and inventive children could complete. To accomplish it they will have to go undercover at the Learning Institute for the Very Enlightened, where the only rule is that there are no rules. But what they'll find in the hidden underground tunnels of the school is more than your average school supplies. So, if you're gifted, creative, or happen to know Morse Code, they could probably use your help.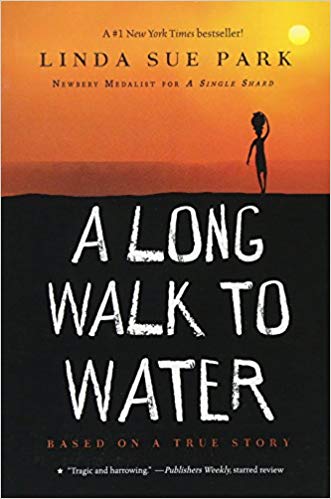 A Long Walk to Water begins as two stories, told in alternating sections, about two eleven-year-olds in Sudan, a girl in 2008 and a boy in 1985. The girl, Nya, is fetching water from a pond that is two hours' walk from her home: she makes two trips to the pond every day. The boy, Salva, becomes one of the "lost boys" of Sudan, refugees who cover the African continent on foot as they search for their families and for a safe place to stay. Enduring every hardship from loneliness to attack by armed rebels to contact with killer lions and crocodiles, Salva is a survivor, and his story goes on to intersect with Nya's in an astonishing and moving way.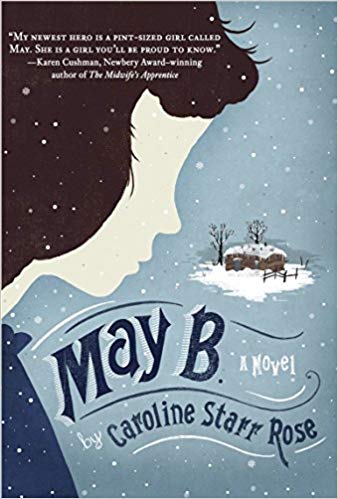 I've known it since last night:
It's been too long to expect them to return.
Something's happened.
May is helping out on a neighbor's Kansas prairie homestead—just until Christmas, says Pa. She wants to contribute, but it's hard to be separated from her family by 15 long, unfamiliar miles. Then the unthinkable happens: May is abandoned. Trapped in a tiny snow-covered sod house, isolated from family and neighbors, May must prepare for the oncoming winter. While fighting to survive, May's memories of her struggles with reading at school come back to haunt her. But she's determined to find her way home again.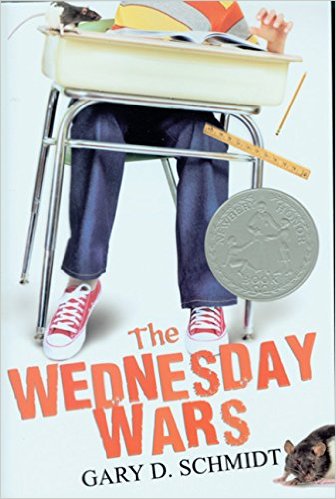 Meet Holling Hoodhood, a seventh-grader at Camillo Junior High, who must spend Wednesday afternoons with his teacher, Mrs. Baker, while the rest of the class has religious instruction. Mrs. Baker doesn't like Holling—he's sure of it. Why else would she make him read the plays of William Shakespeare outside class? But everyone has bigger things to worry about, like Vietnam. His father wants Holling and his sister to be on their best behavior: the success of his business depends on it. But how can Holling stay out of trouble when he has so much to contend with? A bully demanding cream puffs; angry rats; and a baseball hero signing autographs the very same night Holling has to appear in a play in yellow tights! As fate sneaks up on him again and again, Holling finds Motivation—the Big M—in the most unexpected places and musters up the courage to embrace his destiny, in spite of himself.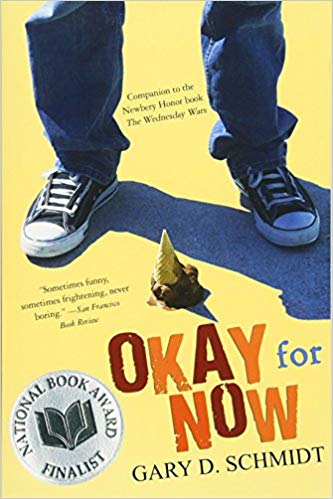 In this companion novel to The Wednesday Wars, Doug struggles to be more than the "skinny thug" that some people think him to be. He finds an unlikely ally in Lil Spicer, who gives him the strength to endure an abusive father, the suspicions of a town, and the return of his oldest brother, forever scarred, from Vietnam. Schmidt expertly weaves multiple themes of loss and recovery in a story teeming with distinctive, unusual characters and invaluable lessons about love, creativity, and survival.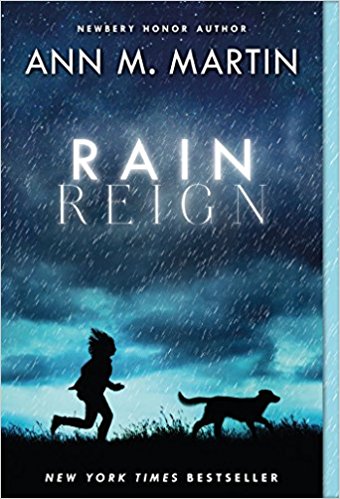 Rose Howard is obsessed with homonyms. She's thrilled that her own name is a homonym, and she purposely gave her dog Rain a name with two homonyms (Reign, Rein), which, according to Rose's rules of homonyms, is very special. Not everyone understands Rose's obsessions, her rules, and the other things that make her different―not her teachers, not other kids, and not her single father.
When a storm hits their rural town, rivers overflow, the roads are flooded, and Rain goes missing. Rose's father shouldn't have let Rain out. Now Rose has to find her dog, even if it means leaving her routines and safe places to search.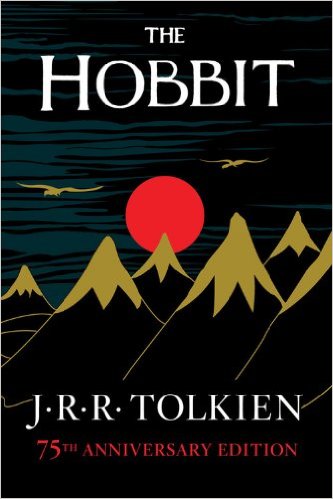 Bilbo Baggins is a hobbit who enjoys a comfortable, unambitious life, rarely traveling any farther than his pantry or cellar. But his contentment is disturbed when the wizard Gandalf and a company of dwarves arrive on his doorstep one day to whisk him away on an adventure. They have launched a plot to raid the treasure hoard guarded by Smaug the Magnificent, a large and very dangerous dragon. Bilbo reluctantly joins their quest, unaware that on his journey to the Lonely Mountain he will encounter both a magic ring and a frightening creature known as Gollum.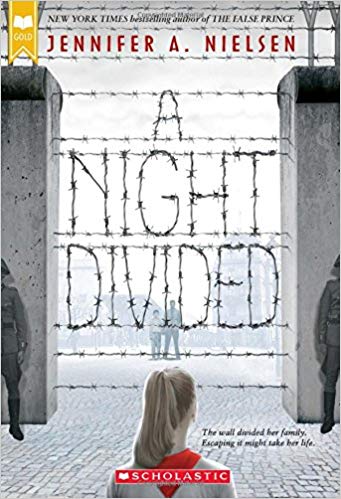 With the rise of the Berlin Wall, Gerta finds her family suddenly divided. She, her mother, and her brother Fritz live on the eastern side, controlled by the Soviets. Her father and middle brother, who had gone west in search of work, cannot return home. Gerta knows it is dangerous to watch the wall, yet she can't help herself. She sees the East German soldiers with their guns trained on their own citizens; she, her family, her neighbors and friends are prisoners in their own city.
But one day on her way to school, Gerta spots her father on a viewing platform on the western side, pantomiming a peculiar dance. Gerta concludes that her father wants her and Fritz to tunnel beneath the wall, out of East Berlin. However, if they are caught, the consequences will be deadly. No one can be trusted. Will Gerta and her family find their way to freedom?
Books for High School & Beyond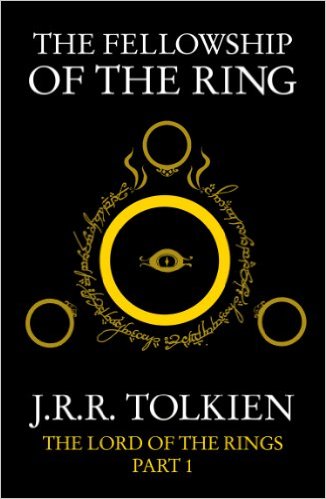 One Ring to rule them all, One Ring to find them, One Ring to bring them all and in the darkness bind them
In ancient times the Rings of Power were crafted by the Elven-smiths, and Sauron, the Dark Lord, forged the One Ring, filling it with his own power so that he could rule all others. But the One Ring was taken from him, and though he sought it throughout Middle-earth, it remained lost to him. After many ages it fell into the hands of Bilbo Baggins, as told in The Hobbit. In a sleepy village in the Shire, young Frodo Baggins finds himself faced with an immense task, as his elderly cousin Bilbo entrusts the Ring to his care. Frodo must leave his home and make a perilous journey across Middle-earth to the Cracks of Doom, there to destroy the Ring and foil the Dark Lord in his evil purpose.
I think it goes without saying, but obviously after reading The Fellowship of the Ring you should go on to read the rest of the series that was originally intended to be one book: The Two Towers and The Return of the King.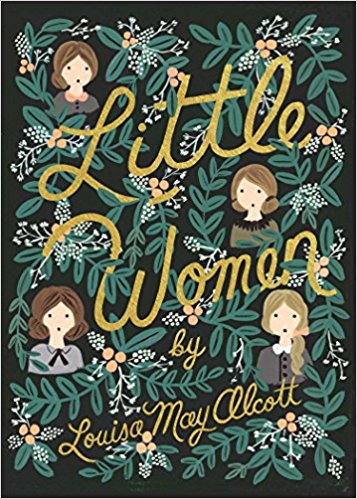 Grown-up Meg, tomboyish Jo, timid Beth, and precocious Amy. The four March sisters couldn't be more different. But with their father away at war, and their mother working to support the family, they have to rely on one another. Whether they're putting on a play, forming a secret society, or celebrating Christmas, there's one thing they can't help wondering: Will Father return home safely?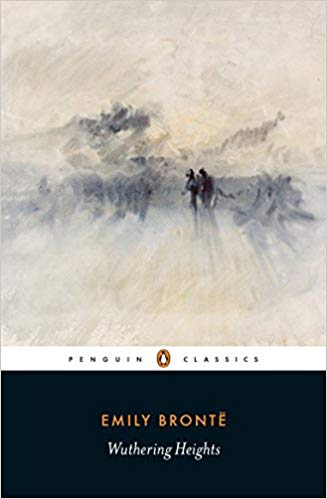 Lockwood, the new tenant of Thrushcross Grange, situated on the bleak Yorkshire moors, is forced to seek shelter one night at Wuthering Heights, the home of his landlord. There he discovers the history of the tempestuous events that took place years before. What unfolds is the tale of the intense love between the gypsy foundling Heathcliff and Catherine Earnshaw. Catherine, forced to choose between passionate, tortured Heathcliff and gentle, well-bred Edgar Linton, surrendered to the expectations of her class. As Heathcliff's bitterness and vengeance at his betrayal is visited upon the next generation, their innocent heirs must struggle to escape the legacy of the past.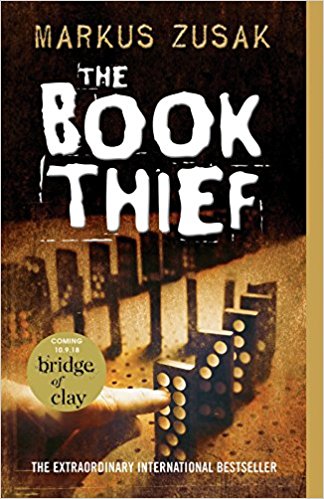 When Death has a story to tell, you listen.
It is 1939. Nazi Germany. The country is holding its breath. Death has never been busier, and will become busier still.
Liesel Meminger is a foster girl living outside of Munich, who scratches out a meager existence for herself by stealing when she encounters something she can't resist–books. With the help of her accordion-playing foster father, she learns to read and shares her stolen books with her neighbors during bombing raids as well as with the Jewish man hidden in her basement.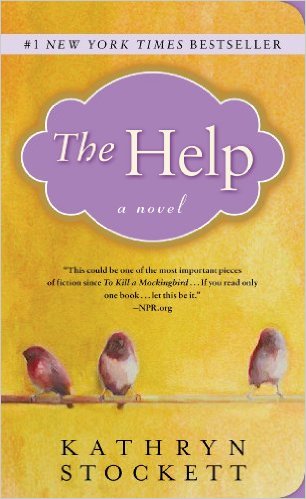 Aibileen is a black maid in 1962 Jackson, Mississippi, who's always taken orders quietly, but lately she's unable to hold her bitterness back. Her friend Minny has never held her tongue but now must somehow keep secrets about her employer that leave her speechless. White socialite Skeeter just graduated college. She's full of ambition, but without a husband, she's considered a failure.
Together, these seemingly different women join together to write a tell-all book about work as a black maid in the South, that could forever alter their destinies and the life of a small town . . .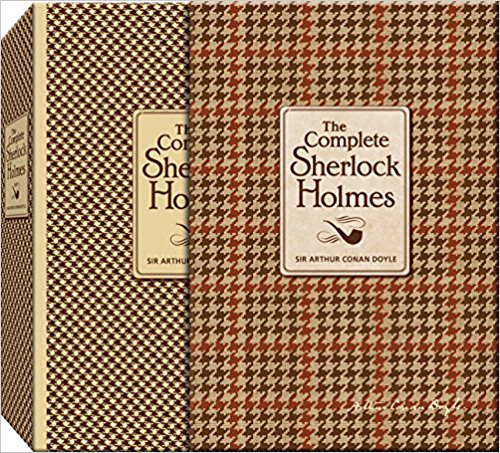 Written by Sir Arthur Conan Doyle between the years 1867 and 1927, the legendary Sherlock Holmes employed his mastery of deductive reasoning and expert sleuthing to solve an arraying of complex and harrowing cases. From his home—221B Baker Street in London—the legendary Sherlock Holmes (accompanied by his loyal companion and chronicler, Dr. Watson) baffled policemen and became famous worldwide for his remarkable observations and even more eccentric habits.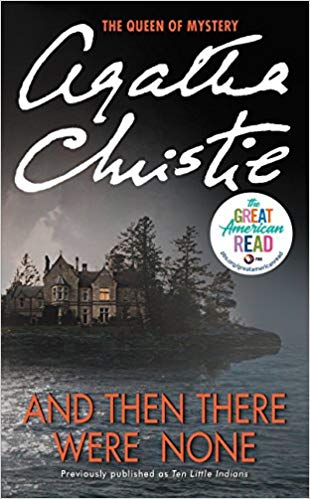 "Ten . . ."
Ten strangers are lured to an isolated island mansion off the Devon coast by a mysterious "U. N. Owen."
"Nine . . ."
At dinner a recorded message accuses each of them in turn of having a guilty secret, and by the end of the night one of the guests is dead.
"Eight . . ."
Stranded by a violent storm, and haunted by a nursery rhyme counting down one by one . . . as one by one . . . they begin to die.
"Seven . . ."
Which among them is the killer and will any of them survive?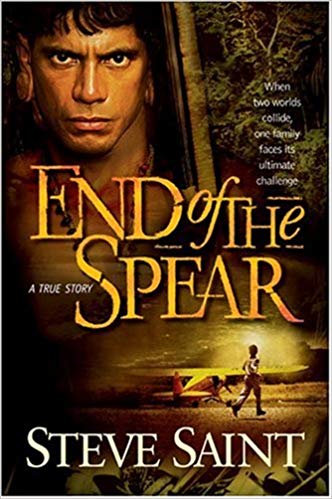 Steve Saint was five years old when his father, missionary pilot Nate Saint, was speared to death by a primitive Ecuadorian tribe. In adulthood, Steve, having left Ecuador for a successful business career in the United States, never imagined making the jungle his home again. But when that same tribe asks him to help them, Steve, his wife, and their teenage children move back to the jungle. There, Steve learns long-buried secrets about his father's murder, confronts difficult choices, and finds himself caught between two worlds.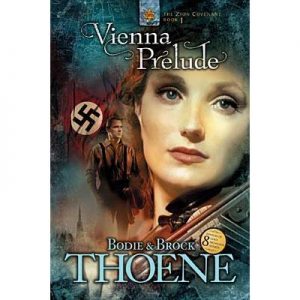 In 1936 Nazi darkness descends upon Europe. Every person is only one step away from being swept into the nightmarish tide of evil. Blond Elisa Lindheim, a violinist with the Vienna Philharmonic Orchestra, adopts an Aryan stage name for protection. But her closest friend, Leah, a talented Jewish cellist, is in a perilous position.
There are those who choose to fight Hitler's madness. Elisa's father, Theo. A courageous American reporter, John Murphy. Winston Churchill, the British statesman. A farm family in the Tyrolean Alps. The Jewish Underground. But will all their efforts be enough to stop the coming Holocaust?
And now Elisa must decide. If she becomes part of the Underground, she will risk everything . . . and put everyone she loves in danger.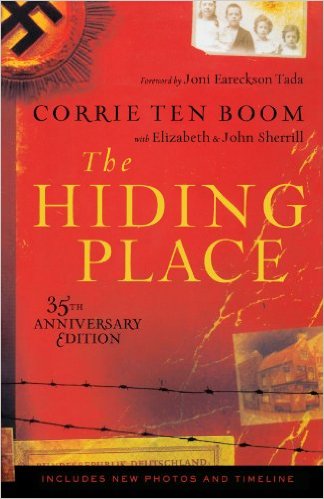 Corrie ten Boom was a Dutch watchmaker who became a heroine of the Resistance, a survivor of Hitler's concentration camps, and one of the most remarkable evangelists of the twentieth century. In World War II she and her family risked their lives to help Jews and underground workers escape from the Nazis, and for their work they were tested in the infamous Nazi death camps. Only Corrie among her family survived to tell the story of how faith ultimately triumphs over evil.