FALL FAMILY BUCKET LIST: fun family things to do in the autumn to celebrate the season
Autumn is my favorite season and this year we made a fun family fall bucket list and I thought I would share the ideas with you!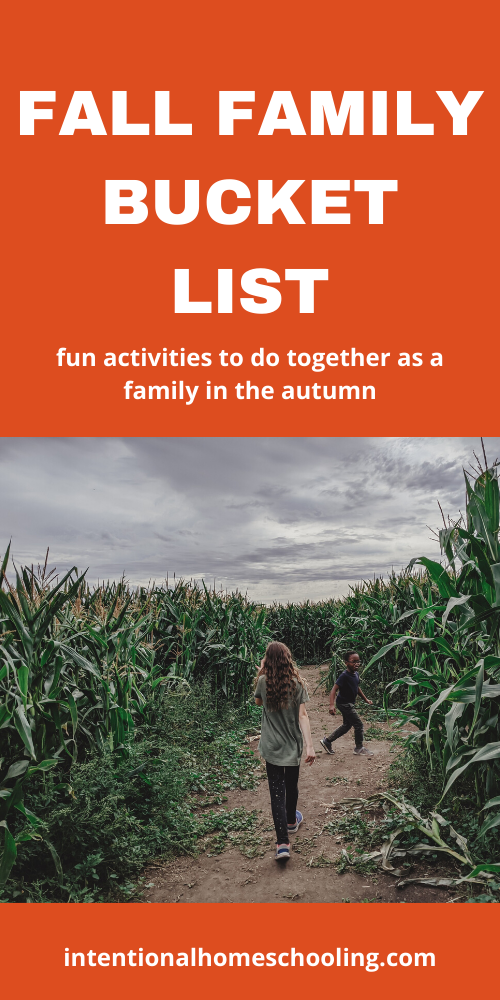 Caramel Popcorn
2 cups brown sugar
1 cup margarine
1/2 cup corn syrup
1 tsp salt
1/2 tsp baking soda
1 cup popcorn kernels
1 tsp vanilla
Pop the popcorn kernals.
Cook the brown sugar, margarine, corn syrup and salt together for 3-4 minutes, stirring constantly.
Remove from heat and add baking soda and vanilla.
Pour over popcorn and put on a cookie sheet.
Once cooled, pull apart and put in an air tight container.
Citrus Cider
2 quarts apple cider
1 cup pineapple juice
1 cup orange juice
1 tbsp brown sugar
1 tbps lemon juice
1/8 tsp salt
8 whole cloves
4 unpeeled fresh orange slices
4 cinnamon sticks
Add all the ingredients into a slow cooker or pot and cover and cook on low for 2-4 hours or until heated through. Discard oranges, cloves and cinnamon sticks. Stir cider before serving.