ELEMENTARY JOURNAL PROMPTS (VOLUME ONE)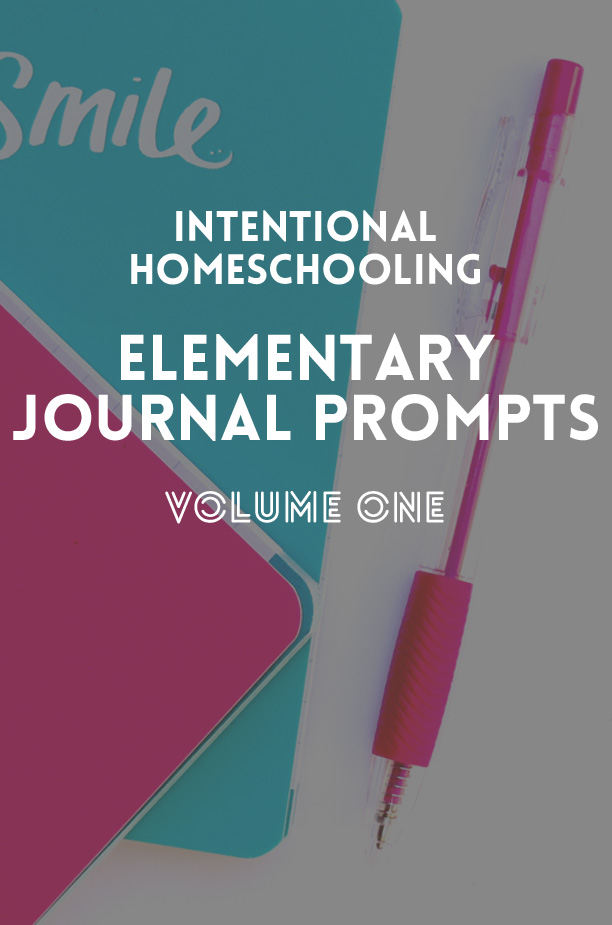 Elementary Journal Prompts (Volume One)
$5.00
Journaling is one of our favorite ways to document our learning! The topics are endless and at the end of the year you have a number of completed pages to pull from when creating your homeschooling portfolio.
This e-book contains 50 journaling prompts covering five areas:
   * Language Arts
   * Nature
   * History
   * Geography
   * Character Development
These aren't your typical journaling prompts where kids write short answers without even having to think but these journal prompts have been created to spark a love for imagination and creativity in your children.
Examples of some of the prompts include:
   * A limerick is a five line, often silly, poem with three long lines and two short ones with the rhyming scheme aabba. Write a limerick about yourself.
   * Imagine you are standing on the top of a mountain, write a poem to describe what you see and hear.
   * The Klondike Gold Rush took place between 1896 and 1899 in the Yukon in northern Canada as 100,000 prospectors came out to try to find gold for themselves. Write a short story as one who is going to search for gold during this time. Think of the difficulties you would face in searching for gold in such a cold place.
The prompts are geared towards elementary students and most of the prompts don't have length requirements built in so you can let your children know what your requirements are for them individually.
Stop using boring journal prompts and inspire your children to think creatively again.
WHAT PEOPLE ARE SAYING:
"I really love the prompts you chose to include in the journal. These prompts not only inspire creativity and encourage children to use their imagination, but also raise both their self-awareness and awareness about the world they live in. Many of the prompts are straightforward, which children will be able to just pick up and write about. Others require some background knowledge or research. I can totally see myself selecting a few prompt options per week and providing a bin of books on related topics to help my child/students build some background knowledge and jump-start their own ideas. Definitely a fun way to work on writing over the summer!" - Anya