It should come as no surprise that we love to read in our house! I did a rough count of the books we own a few weeks ago and we were sitting at almost exactly 500 books. But that was pre-Christmas and we had a number of new ones added in the last week (like 40+ vintage Nancy Drew books).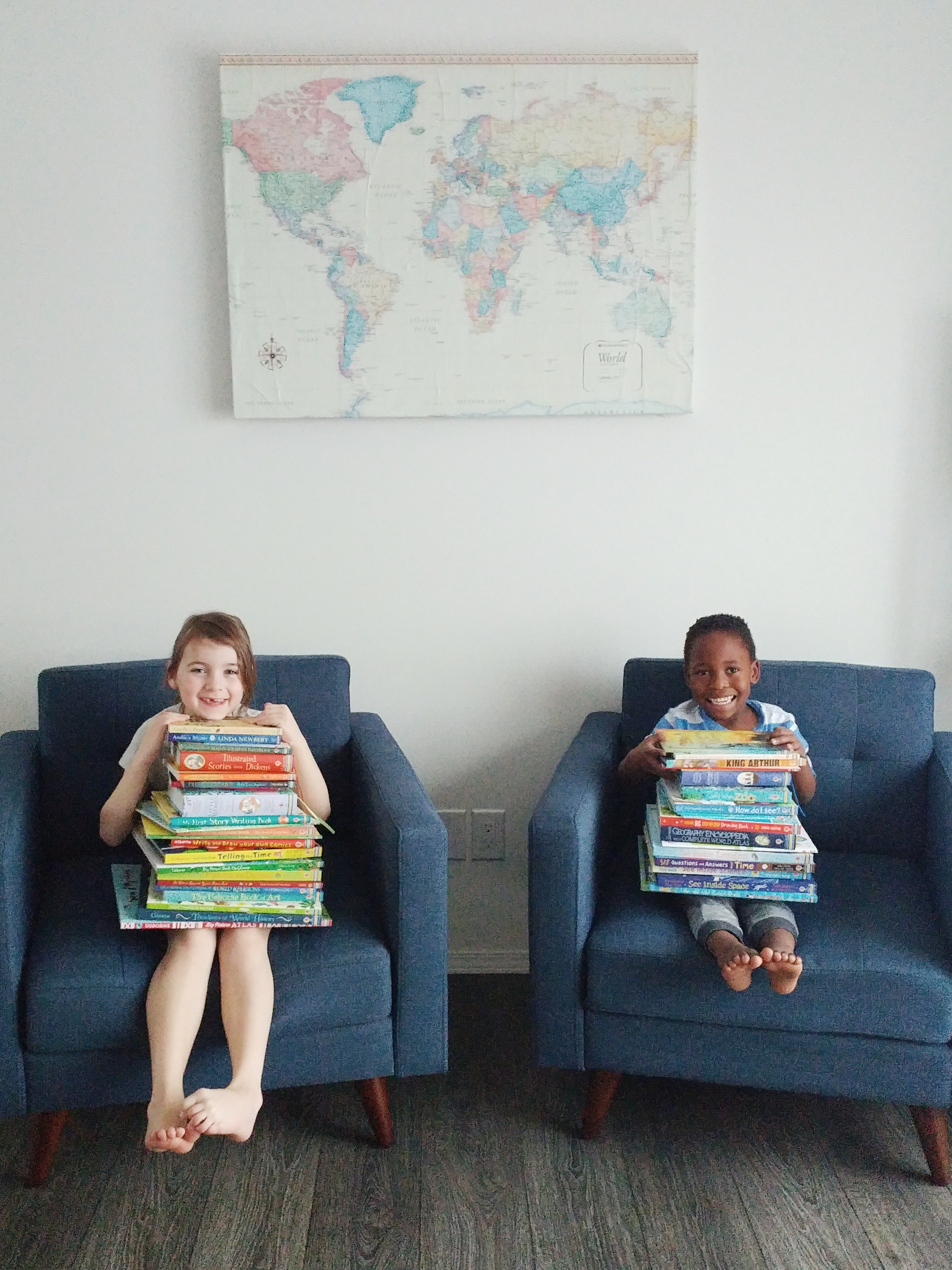 And don't even get me started on our library hauls . . .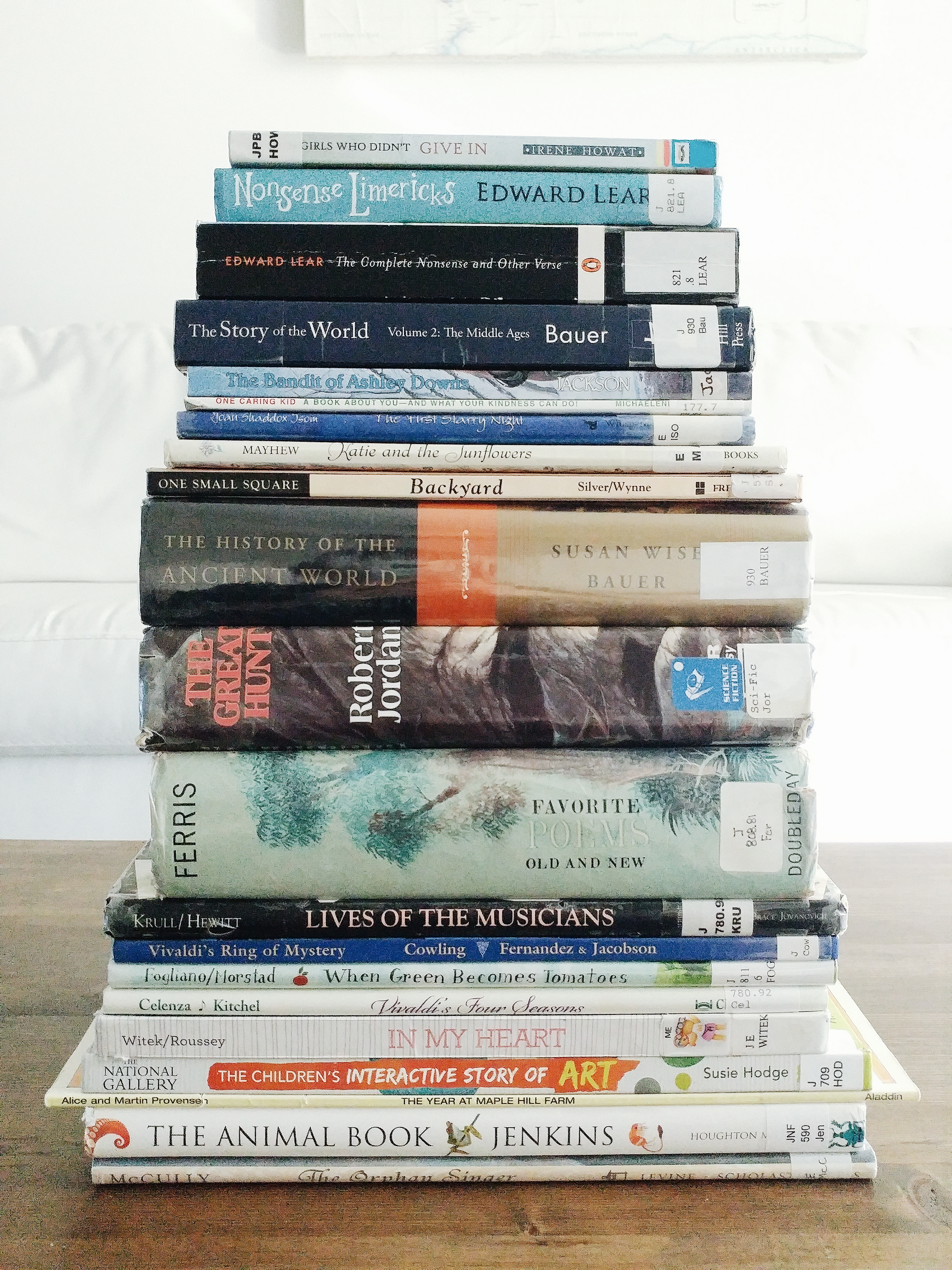 Our library has a cool feature where our receipt tells us how much we've saved by using the library, my last receipt of the year was $80 short of $23,000. Now that's a lot of books!
In 2018 I wanted to give back to the homeschooling community. And what better way to give back than to give books?!
We are going to be giving away a book (maybe even sometimes multiple!) each month this year!
At the beginning of each month I'll be announcing the book (over on Instagram and Facebook) that we'll be giving away that month.
To enter all you have to do to enter is:
take a photo of a book you are reading or one of your kids (or yourself) reading
share it on Instagram and/or Facebook and use the tag #intentionalhomeschoolingrc
tag me in the photo! Find me on Instagram here and Facebook here.
You can enter as many times as you would like, so share lots of photos of your family reading! At the beginning of each month I'll make the draw from the entries for the previous month. So, on February 1st I'll make the draw from those who entered from January 1st-31st.
This year the reading challenge is only available to those with Canadian or American mailing addresses, if you live in a different country and want me to open it up more for next year let me know and I'll look into it!