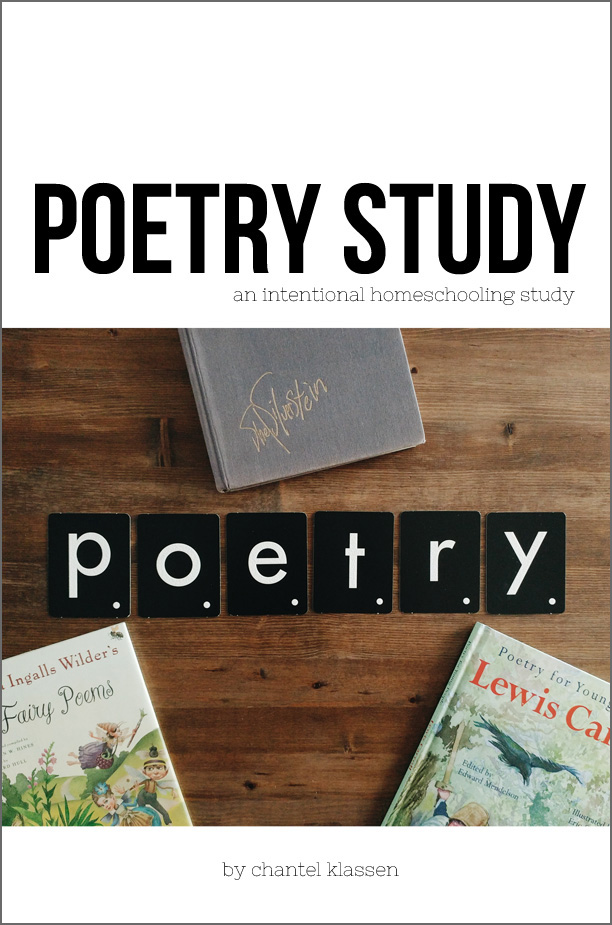 This Poetry Study is the perfect add-on to the Poetry Compendium.
This study is 30 pages covering 10 different poetry lessons. These lessons are not intended to be the dull poetry lessons you may remember from school but ones that induce a love of poetry in your children.
Each lesson comes with the lesson instructions and when applicable an example and printable poem. The idea is for these to be simple, ready to go lessons so there is little to no prep work on your end but the results are creative works of art you'll cherish and your kids will be proud of.
The lessons are designed for K-6 but with slight adaptation could be used for grade 7-12.
Buy the Poetry Compendium and the Poetry Study together in the Poetry Bundle and save!
The complete list of lessons in this study are:
LESSON ONE: DIFFERENT TYPES OF POEMS & RHYME SCHEMES
LESSON TWO: WRITE A LIMERICK
LESSON THREE: ILLUSTRATE A POEM
LESSON FOUR: WRITE A SHAPE POEM
LESSON FIVE: MEMORIZE A POEM
LESSON SIX: WRITE A NONSENSE POEM
LESSON SEVEN: IDENTIFY PERSONIFICATION IN POEMS
LESSON EIGHT: WRITE A FREE VERSE POEM
LESSON NINE: CREATE A BLACKOUT POEM
LESSON TEN: START A FAMILY POETRY ANTHOLOGY