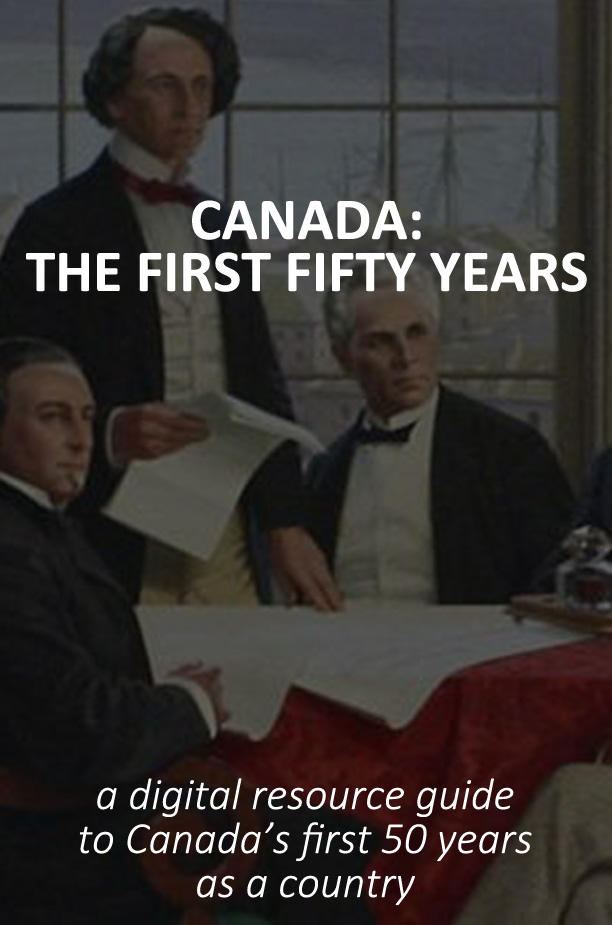 Canada: The First Fifty Years - A History Digital Resource Guide
$30.00
Somehow I went through my entire school career without knowing anything about Canadian history. I could tell you that our first Prime Minister was John A. Macdonald and that's honestly where my knowledge ended. I was disappointed with our country's lack of patriotism, even though I myself had none. I knew that I didn't want kids to say the same thing so I set out to create a resource guide that we could refer back to as we learned about Canadian history.
This digital resource guide gives an overview of Canada's first fifty years as a country - from July 1st, 1867 until June 30th, 1917. For each of the major events in Canadian history there are additional resources included including books, videos, and online resources.
This resource guide includes resources for over fifty events and people in Canada's first fifty years as a country. Some of the events and people included are:
   * Dr. Emily Stowe
   * Louis Riel
   * The Invention of Hockey
   * Canadian Pacific Railway
   * The Klondike Gold Rush
   * Lucy Maud Montgomery
   * The Burning of Parliament
   * and 50 other events and people!
The guide will continue to be updated and added to as we discover additional resources.